Sarah Mathew: Rehabilitating the region
Degree: BS, kinesiology, College of Health Professions and Social Work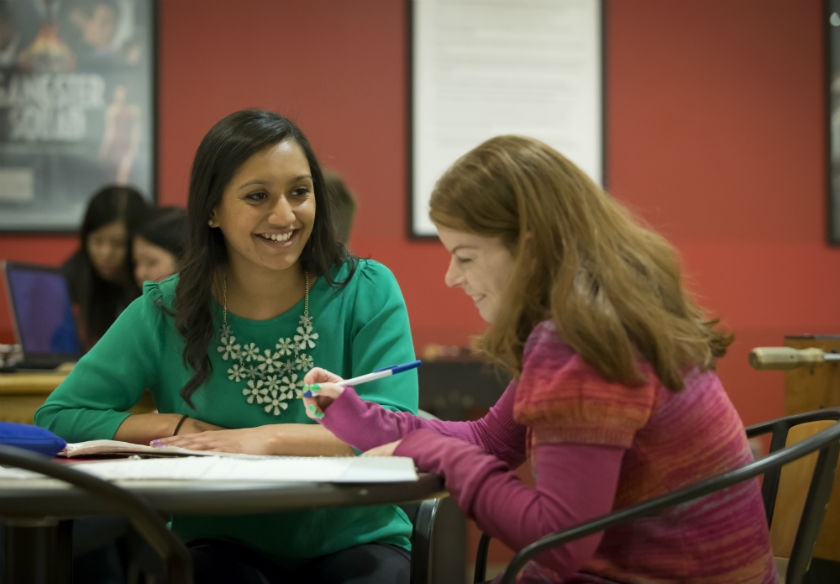 As Sarah Mathew toured Temple's Main Campus in 2010, she noticed something that she had not seen at any other school: excitement. "I noticed that every tour guide and Owl team leader seemed genuinely excited about Temple," Mathew said. "Meeting them made me think, 'Why wouldn't I want to be as happy as they are?'" She sent her deposit check in the following week.
During the four years since that visit, Mathew has been happy with her choice to come to Temple, most notably because it afforded her numerous service opportunities—something she has been passionate about since high school.
"I've always been involved in some form of service, mostly through my church group," Mathew said. Since coming to Temple, she has volunteered in rehabilitation clinics and hospitals; at educational organizations, such as TreeHouse Books, City Year and Philly Goes 2 College; for health entities, such as the Alzheimer's Association, the Leukemia & Lymphoma Society, the National Breast Cancer Foundation and the American Cancer Society; and with her sorority, Phi Sigma Sigma. She also has held leadership positions with Greek societies, such as the Order of Omega and Rho Lambda.
For the past year, she and fellow classmates have been observing different settings and materials to help promote physical activity among preschoolers in order to help reduce childhood obesity rates. Mathew and her team presented their research at the Northeast Atlantic Sports Psychology Conference in March.
Mathew also has spent this academic year working with Shawna Wallace, a woman with an intellectual disability, through Temple's Academy for Adult Learning. That program pairs individuals like Shawna with a Temple student, to provide those with intellectual disabilities with authentic college experiences while helping them develop professional skills.
"We spend about 10 hours a week together," Mathew said. "I go to class with her, help with her homework and help her set goals like checking BlackBoard and her email, so she can keep up with her classes."
But it is not all classes and homework. Wallace says she and Mathew do fun things, too, such as visiting the game room in the Student Center, getting their nails done together, or cooking and baking.
"Sarah is amazing," Wallace said. "She encourages me and is always there when I need her."
After graduation, Mathew plans to use her degree in kinesiology to work in rehabilitation services and continue helping individuals with physical and intellectual disabilities. She said, "It's very important to give back and to be aware of the needs of others."