Twitter co-founder visits Temple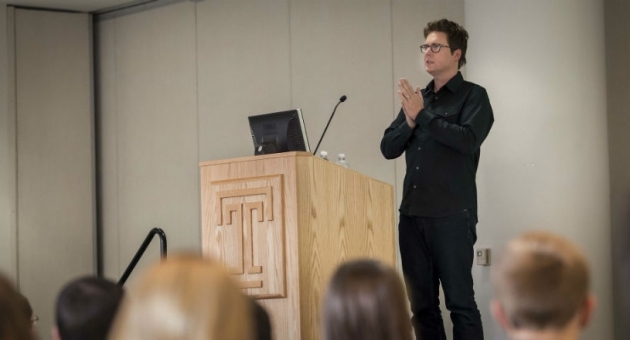 Twitter Co-founder Biz Stone came to Main Campus May 1 to share with students his thoughts on creativity, success, failure and innovation.
Stone—who recently published Things A Little Bird Told Me: Confessions of the Creative Mind—told students he "grew up poor and on welfare," and faced numerous adversities while attempting to launch ventures including Odeo, Blogger and Xanga.
According to Stone, doing what he loved was key to overcoming obstacles. He noted that he walked away from a lucrative job at Google to "follow his heart" and work with Twitter Co-founder Evan Williams.
"Having an emotional investment [in a project] doesn't necessarily mean success," he said. "But not having it almost certainly equals failure."