#TUgrad14: 127th Commencement chronicled on social media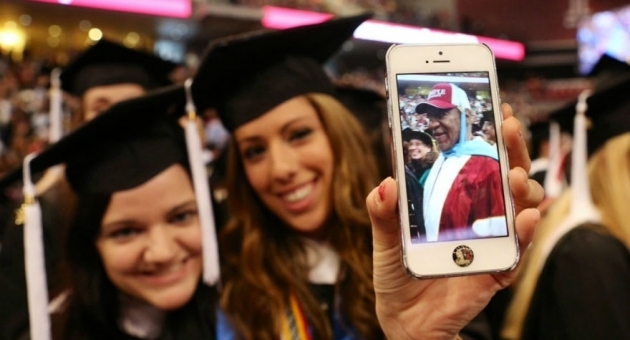 From official Selfie Stations to congratulatory tweets from family members, Temple University's 127th Commencement was a big hit in the social-sphere. According to Trendsmap Philly (@trendsphilly), #TUgrad14, #CherryOn, "Bill Cosby," @billcosby, @missjillscott and "Katz" were trending in Philadelphia today. To view a list of the day's greatest social-media hits, visit Commencement-2014 on storify.
In addition, Temple Photographer Betsy Manning, SMC '87, CLA '08, captured the procession of fancy high heels, fabulous wedges and sassy sneakers that comprised this year's #TUgradshoes. View the whole parade of shoes.