Puzzle over this Temple-themed crossword
While away the summer hours with a brain teaser made for Owls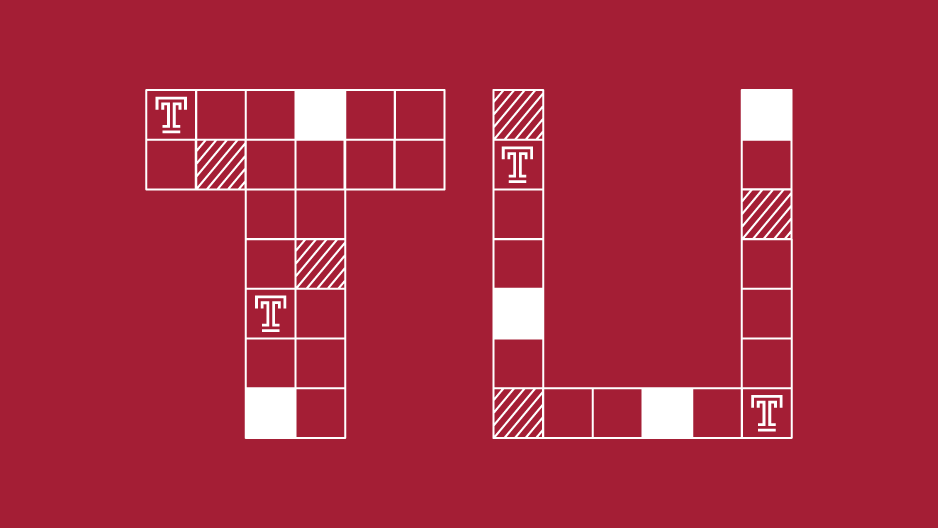 Now that the spring semester's wrapped up, you can finally enjoy some much-needed downtime—and you more than earned it. 
But try to keep your mind nimble during these slowed-down summer days. 
Between Netflix binges, test your wits with this Temple-themed crossword puzzle.
Every answer in this puzzle has some connection to Temple University, whether it's a person, a location, a time-honored motto or something else entirely.
Print it, digitally doodle it or complete the crossword anyway you'd like. Just make sure to share and tag @TempleUniv to get those cherry and white bragging rights! 
Also: Follow us on Instagram for more games to while away the summer hours.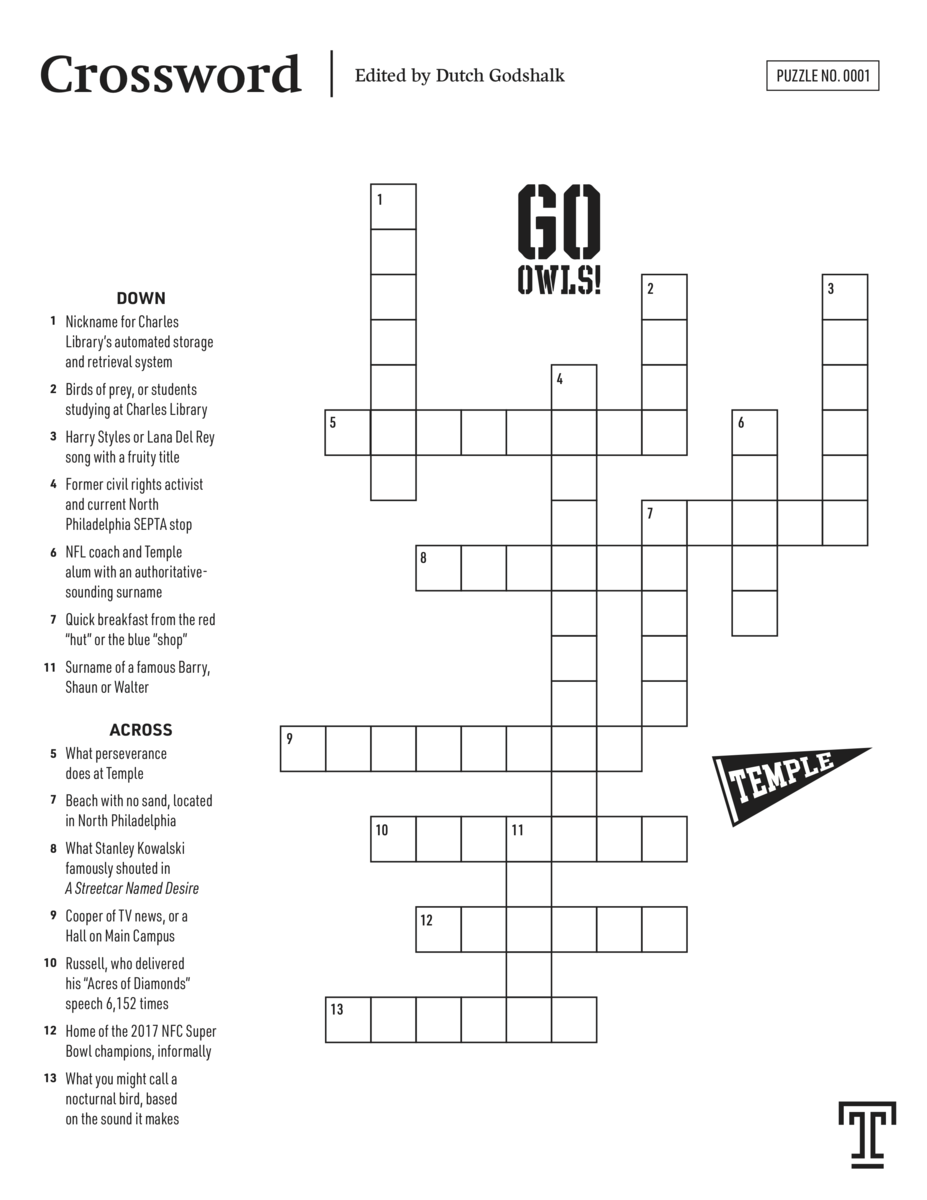 Clicking anywhere on the above image will take you to a printable pdf file of the puzzle.