Meet this year's 30 Under 30 award recipients
Get to know these bold young Owls who are striving to make the world a better place.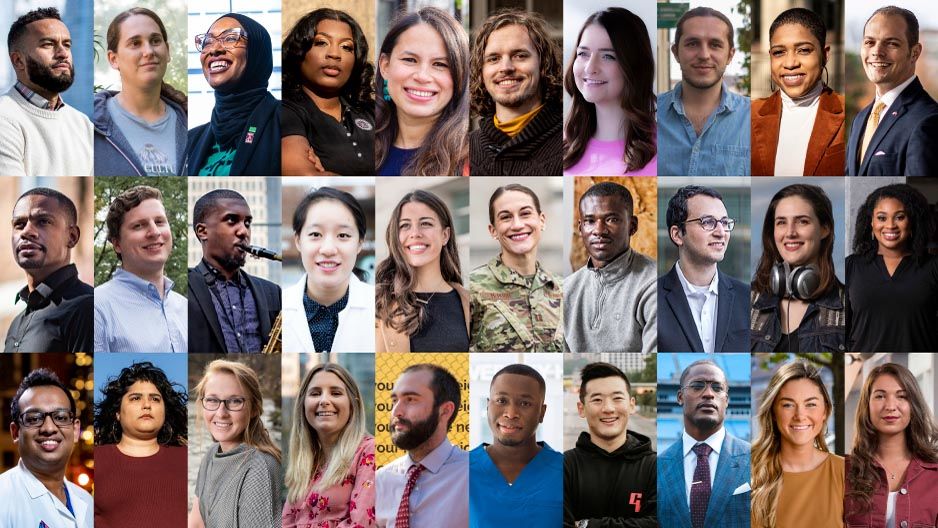 This week Temple is formally introducing its annual 30 Under 30 award winners for 2020. In just a few short years following graduation, these Owls are making an impact on the world from a wide range of professions. Among our honorees, you'll find a registered nurse, a film editor, a second grade teacher, a real estate developer, a landscape architect, a video game sound designer and more.  
As you read their stories, you'll see they have a few things in common: creativity, passion and perseverance.
Launched in 2019, in partnership with the Alumni and Constituent Engagement and Strategic Marketing and Communications, the 30 Under 30 awards program recognizes trailblazing young alumni who are disrupting the status quo to make a better tomorrow for all of us. 
"Each year, Temple honors the achievements of 30 outstanding alumni under the age of 30 who truly embody the Temple mission and spirit," said Katie Sampson, associate director of student and young alumni engagement. "Following their exceptional records as students, these young people are continuing to distinguish themselves. They truly represent what being Temple Made means."
The average age of our current cohort is just under 28, with a full 18 hailing from Pennsylvania. Eight studied abroad during their time at Temple and four went on to launch their own companies or nonprofits.
More than 100 young alumni were nominated to be among Temple's first cohort of 30 Under 30 awardees. Seeing what so many Owls were doing out in the world made it obvious that this program needed to continue. 
For 2020, the university accepted nominations from October 2019 to January 2020, and received more than 200 submissions.
The 2020 award recipients are scheduled to be honored, through a variety of activities, during Alumni Week, May 10–16, 2021. Leading up to the celebration, they will be taking over our social media accounts, so keep checking @TempleUniv to learn more about Temple's 30 Under 30 and what drives our young stars to succeed.