Six things to know about Temple's new Flight service
Flight has been redesigned as a fixed-route nighttime service for night Owls on the go.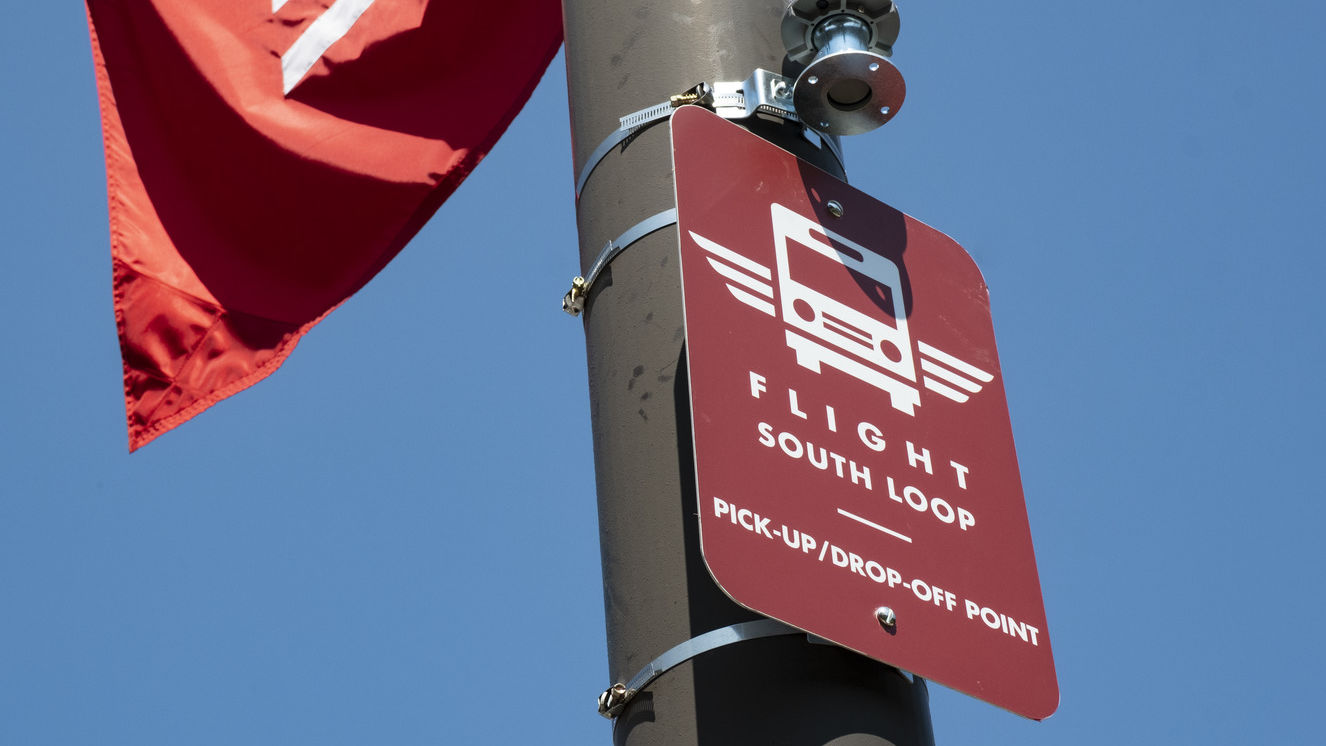 Flight—Temple's free nighttime shuttle service—has changed from an on-demand door-to-door service (think Uber) to a fixed-route service (think bus) ahead of the upcoming semester. The service has been redesigned to help Owls efficiently travel around campus at night.
The service relaunched on Aug. 20. Before you ride, here are six things to know about Temple's new Flight service.
1. Flight probably stops close to your home.
Flight's new fixed route includes over 40 stops, which are located at nearly every intersection within Campus Safety Services' patrol zone. The route has been designed to optimize the service in the areas on campus where students live and frequently visit at night. Riders can view the stops here.
2. Flight operates from 6 p.m. to 2 a.m.
Flight shuttles run from 6 p.m. to 2 a.m., seven days a week. Any student with a valid TUid can use the service. The service continues to operate in a modified form during university breaks.
3. Flight comes with a new, easy-to-use app.
Flight riders can use the TransLoc app to track the locations of the GPS-equipped shuttles in real time. Students who don't want to wait outside in the middle of winter will find this helpful. Keep an eye on the app and head to your stop when you see a shuttle on the way. Just keep in mind that drivers won't stop unless they see a student waiting at a stop, so make sure you plan ahead! The app also includes a convenient "Me" tab, which allows users to add their most frequent nighttime stops. Follow these instructions to download and use the TransLoc app. The detailed TransLoc user guide contains additional information on how to use the app.
4. Flight's route is split into two loops.
Flight's route is split into two loops: one that covers the northern areas of Campus Safety Services' patrol zone and one that covers the southern areas of the patrol zone. The routes overlap so that students can seamlessly transfer from one loop to the other at popular locations such as the TECH Center, or various intersections along Cecil B. Moore Avenue and Diamond Street.
5. Flight has been redesigned to serve night Owls on the go. 
The fixed-route service utilizes multiple 16-passenger vans and minibuses. The shuttles are coordinated to arrive at each stop at approximately 15-minute intervals, but this can vary depending on traffic and ridership. Riders are encouraged to use the app to determine when the next shuttle will arrive and reduce their waiting time. The fixed route and real-time tracking capabilities of the app will help students plan transportation to and from night classes, sports practices, club meetings and other evening events.
6. Flight is a convenient way to travel around campus at night.
Flight's new fixed-route stops are clearly labeled with visible signage, and the Temple-branded shuttles are easy to identify. Flight vehicles are a mix of vans and minibuses adorned in Temple colors with the Flight logo. Each vehicle will have a flashing white strobe light that is similar to the lighting at each designated stop. The designated stops allow security patrols to know where students will be picked up and dropped off so that they can focus their patrols in those areas.
More information about this service is available on the
Flight website
.