Nine alumni couples whose love hatched at Temple.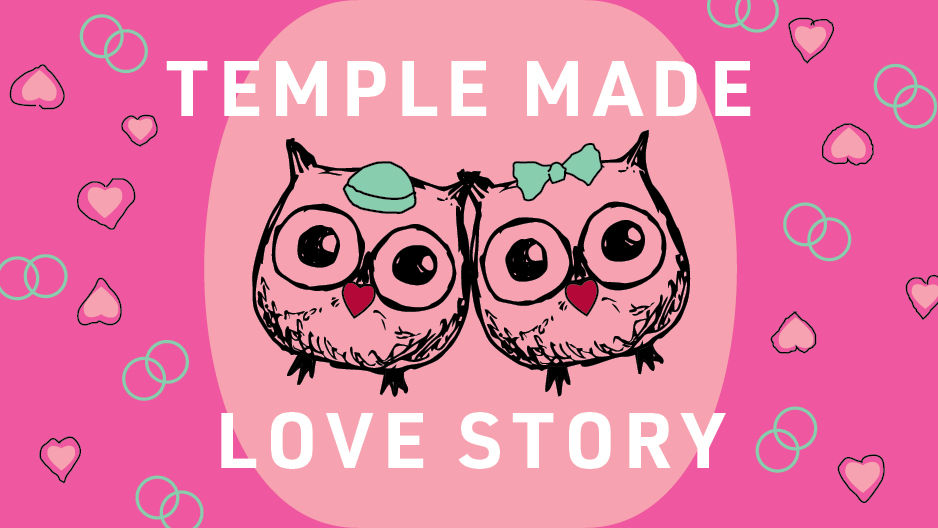 Temple University is a special place for all of us, but for these Temple Made couples, campus is the place where they fell in love. This Valentine's Day, we asked nine Owl couples to share their love stories and what being "college sweethearts" means to them.
 
1. Car, KLN '06, and Sam Mercury, KLN '07, had a classic Temple meet-cute through Sam's roommate after Car came back from a Temple study abroad program in Spain. They were both journalism majors with some classes together; when Sam graduated, the two reconnected at a journalism gathering and have been together ever since. Sam went on to work at Temple for six years, and Car is back as an MA student in the College of Public Health.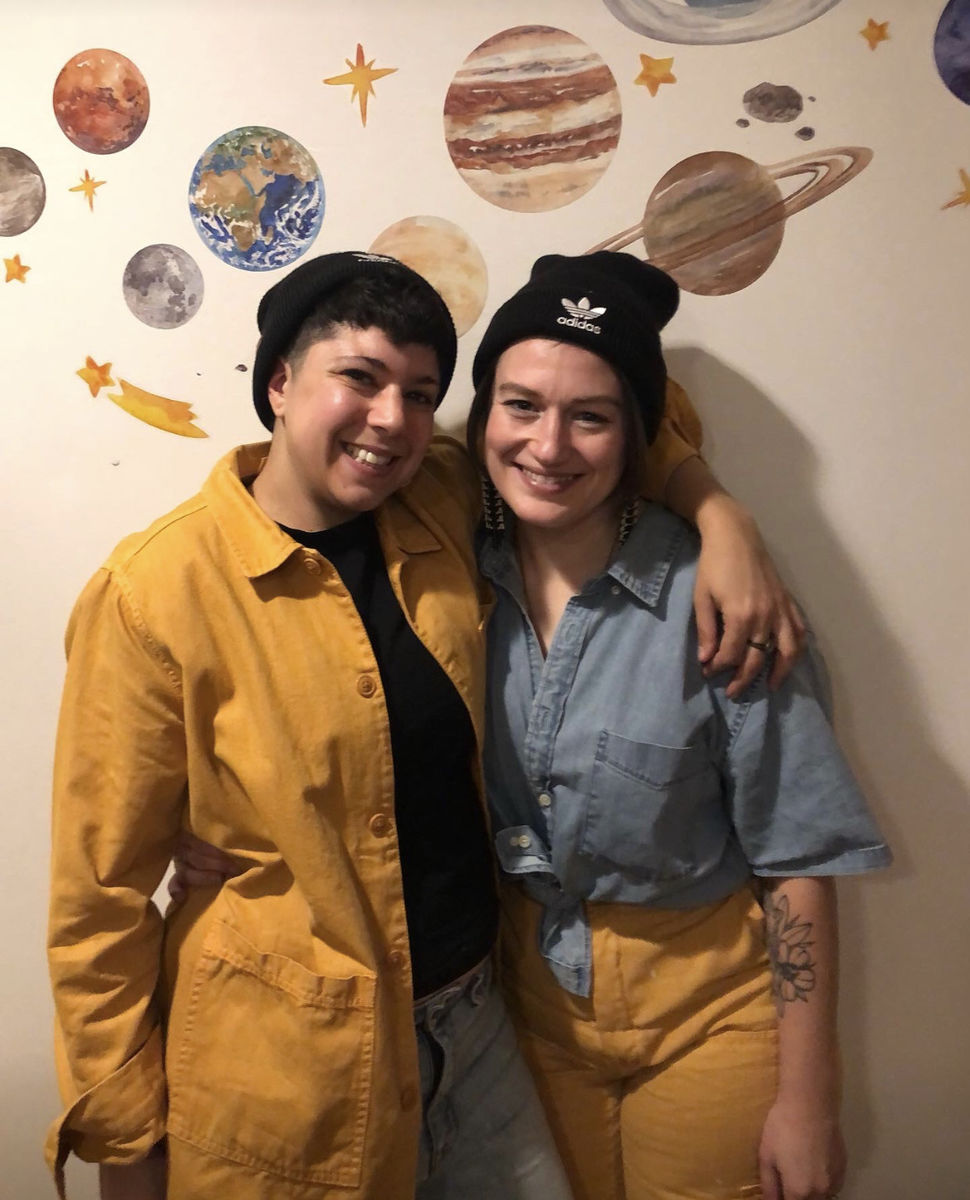 2. Julia Sheppard, LAW '21, and Dan Craig, LAW '21, met at the Beasley School of Law in the fall of 2018. Since they often met on the steps of the Klein building before heading into class, Dan decided that the steps would be the perfect spot to propose to Julia in the summer of 2022.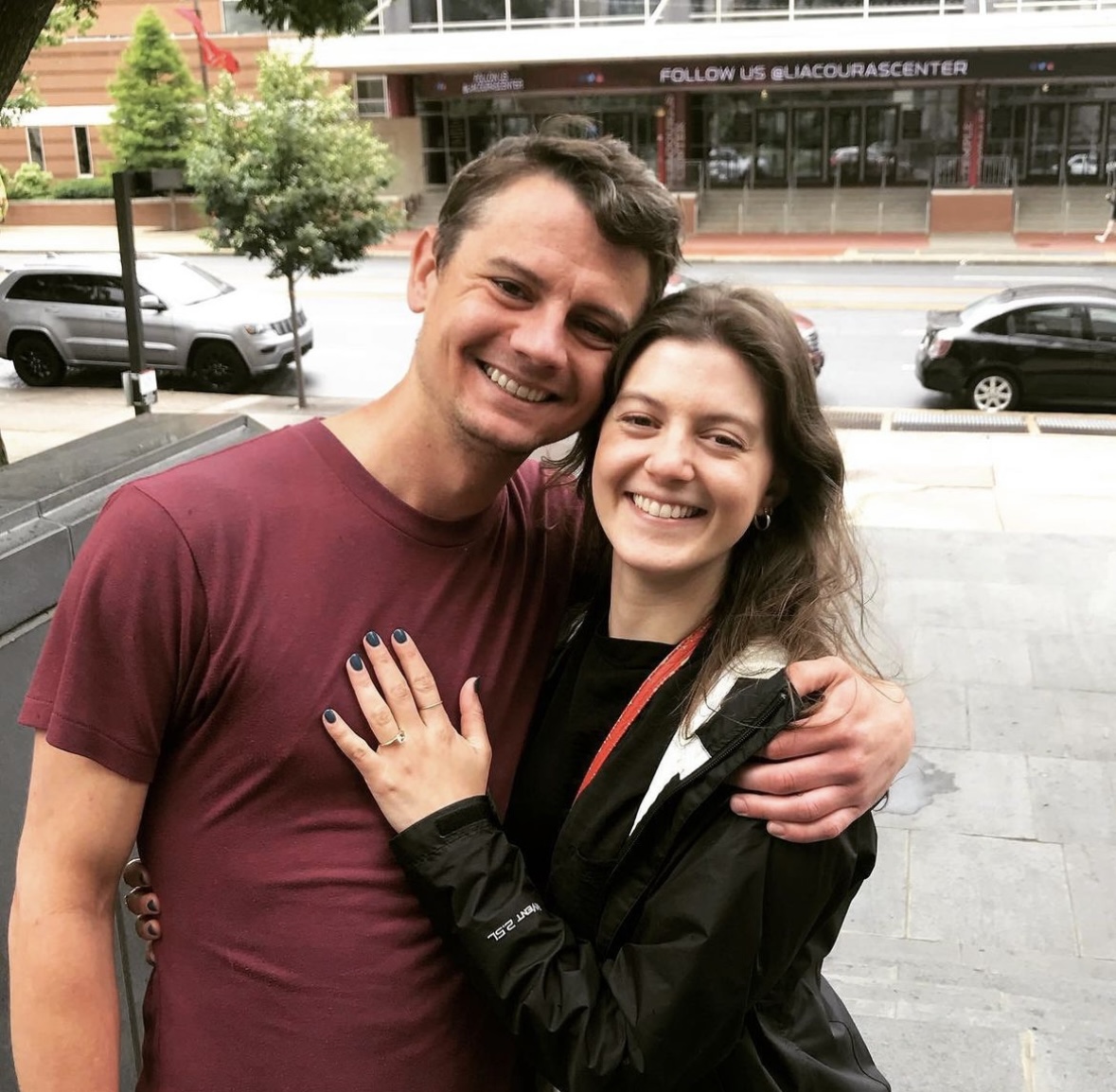 3. The love story of Nahla V. Ward, CLA '17, and Kenneth T. Earle, KLN '12, began when Nahla finished class at Anderson Hall and headed towards Paley to work on a music project with Kenny. Kenny prepared to greet her at the red pretzel stand with a perfectly made hot tea and lemon, not knowing that was the exact drink she wanted after class. About a year later they began officially dating, and were engaged in December 2022.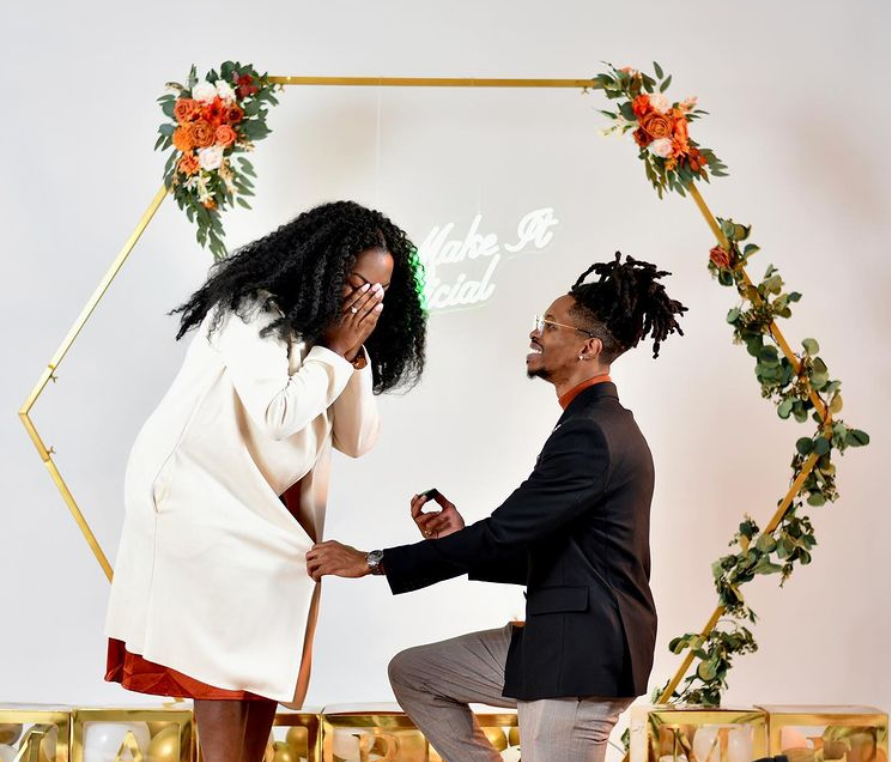 4. Azam Husain, CST '17, FOX '20, MED '21, met his wife, Anooshe Khan, CST '18, in 2014 in the TECH Center while he was a sophomore and she was a first-year student. They have been inseparable ever since. "We both loved Temple. Temple will always be special to us and we joke that we look forward to dropping our future children off at 1300 one day," Azam said. 




5. Renee (Gordon) Twyman, KLN '11, and husband Zach Twyman, FOX '10, first met in high school in 2003. They reconnected at Temple in 2007, and the rest is history. The pair just welcomed their youngest son into the world and celebrated their 10th wedding anniversary in 2021. "We loved everything about Temple and treasure the bonds that we made while there," they said.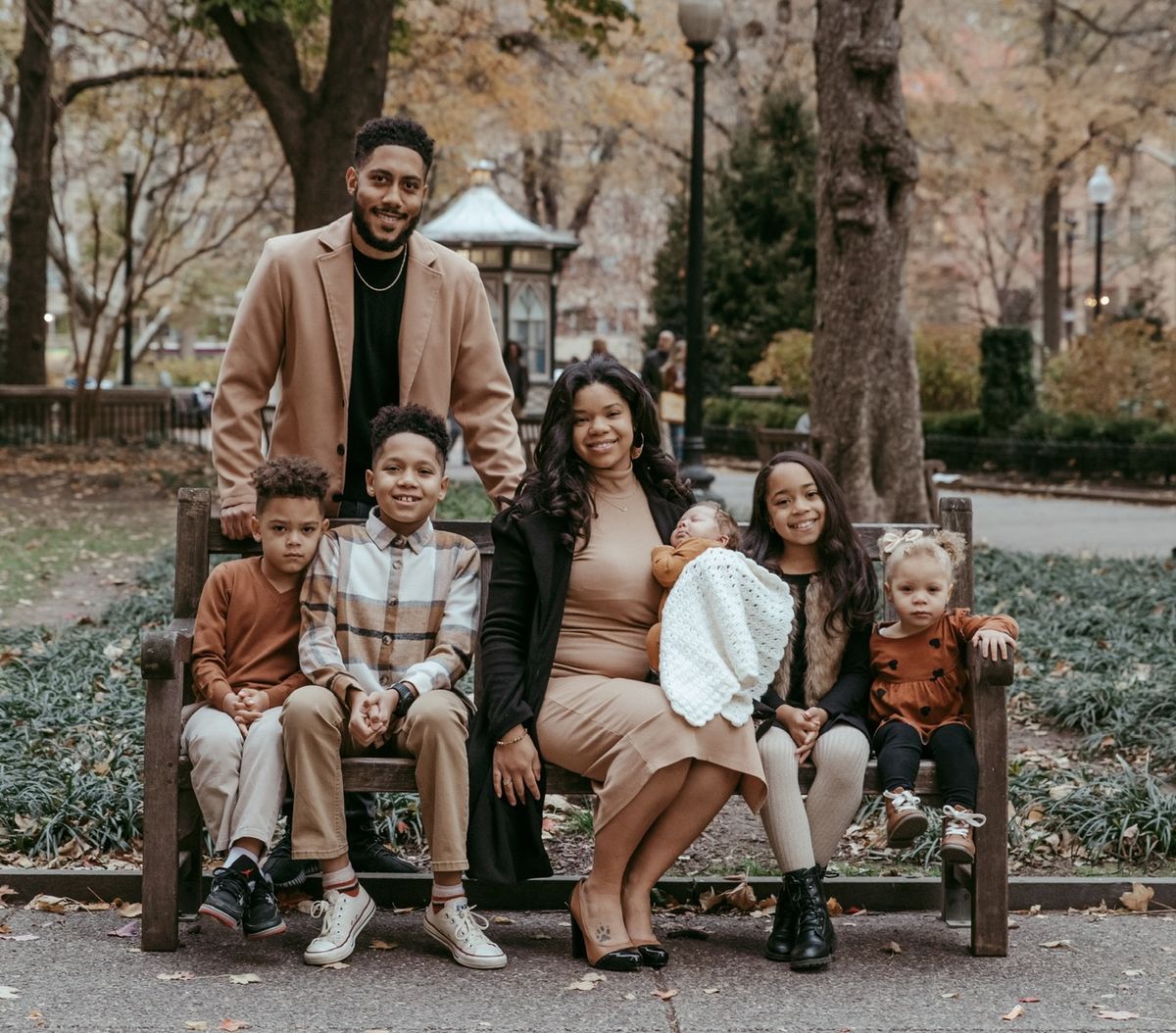 6. Temple Athletics marketing coordinator for on-campus initiatives Katie Colbridge, STH '16, '19, didn't meet her husband Josh Ganzelli (an alumni of West Chester University) on campus, but their July wedding did have appearances from Hooter the Owl, West Chester University's mascot Rammy and Avalon String Band.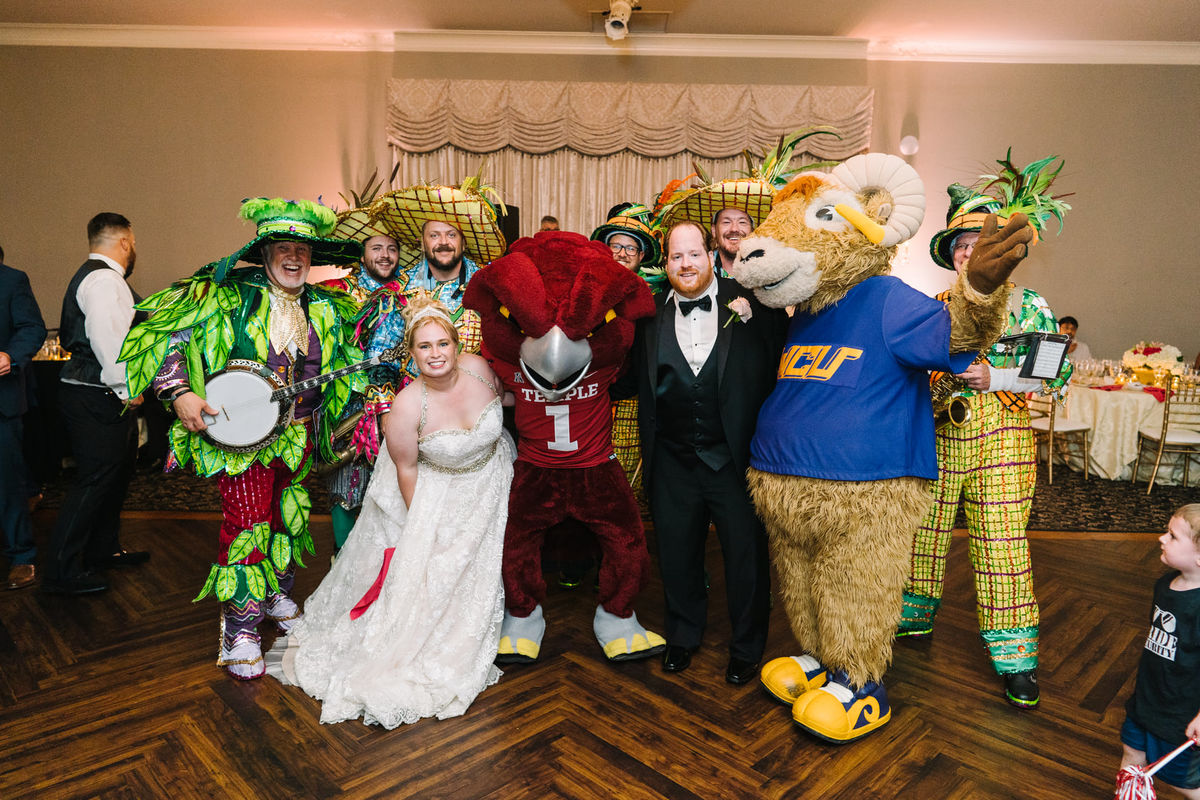 7. Bonnie Willgoos, KLN '90, and her spouse Robert, KLN '90, met at Temple in 1987. They married promptly after graduation. Now, the couple is celebrating their three children and over 31 years of marriage. 




8. John G. Robb, DEN '54, and Marilyn Haise Robb, PHR '53, met at Temple when Kornberg and the School of Pharmacy were located in the same building at Broad and Allegheny. They recently celebrated their 67th wedding anniversary. 




9. Krystal, CLA '09, and Ian Thomas, CHP '08, met at Temple through a mutual friend. They were friends while at Temple and reconnected a couple of years later in 2011. They got married in 2019, and have two kids with one more on the way. "I'm so proud to say I met my soulmate at Temple University on Liacouras Walk!" says Krystal.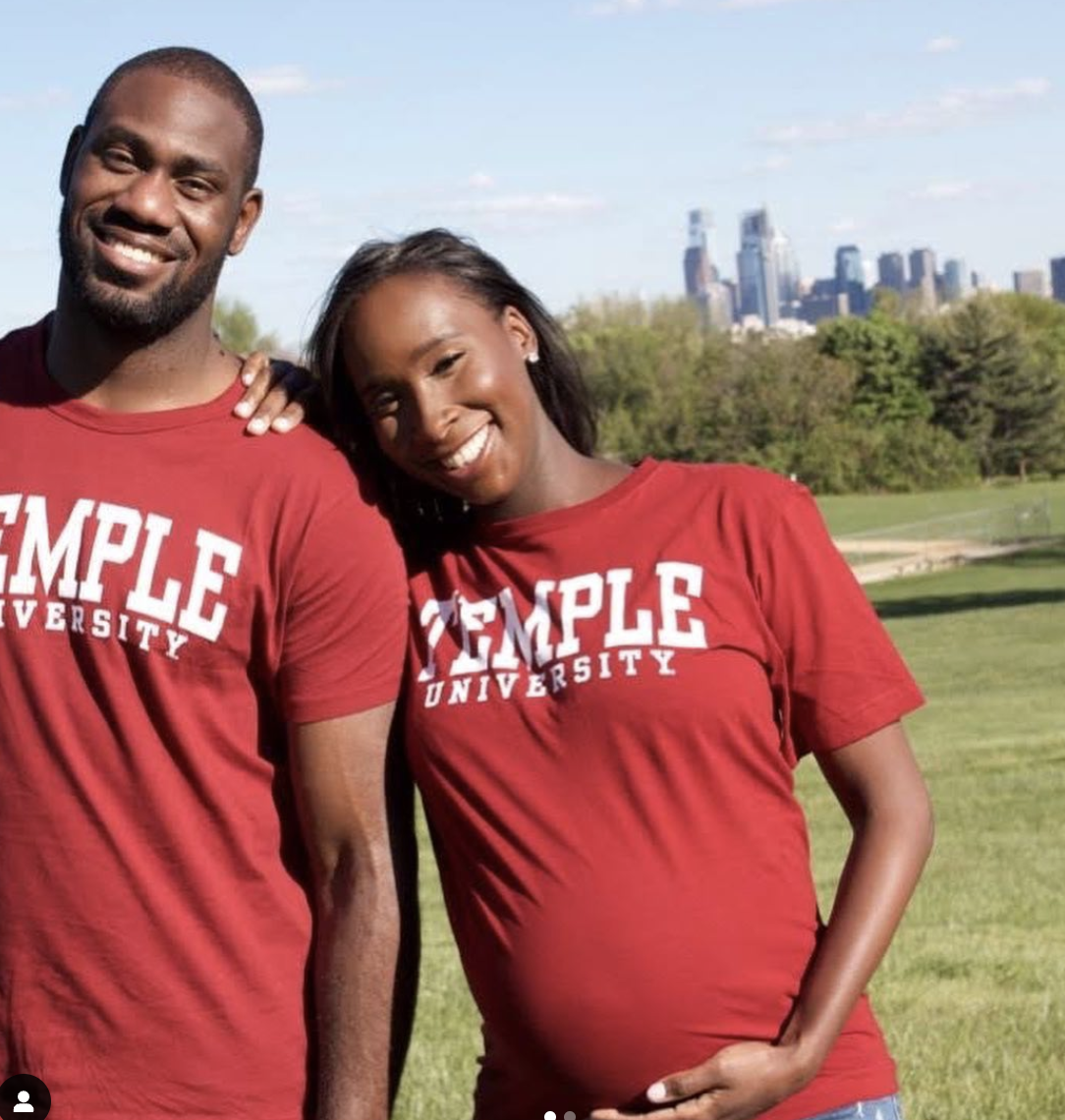 Have a love story to tell? Submit it here to Happy Hoots!