Students showcase innovation at annual Carver Science Fair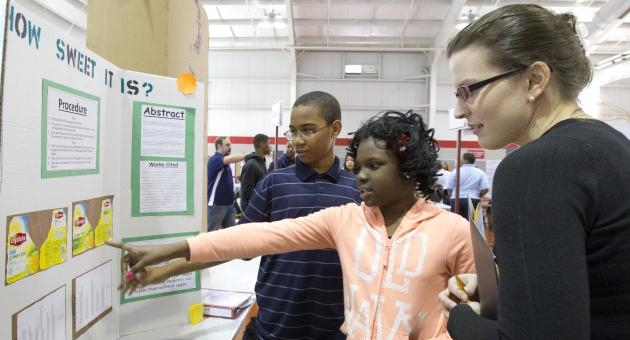 More than 400 Philadelphia middle and high school students showcased their creativity and innovation in science and engineering during the annual George Washington Carver Science Fair this week at Temple.
The annual fair, held in the Student Recreational Pavilion, offers Philadelphia students the opportunity to compete for awards and college scholarships in more than a dozen scientific categories, from behavioral science to zoology. The top three winners from grades 7-8, 9-10 and 11-12 in each category are presented with the George Washington Carver Science Medal, while the top winners in each category represent the Carver Science Fair at the Delaware Valley Science Fair in April.
The George Washington Carver Science Fair was founded and is directed by Thomas Anderson, who served as associate vice president for community relations at Temple until his retirement in 2005.