Temple hosts second annual Celebration of Globalization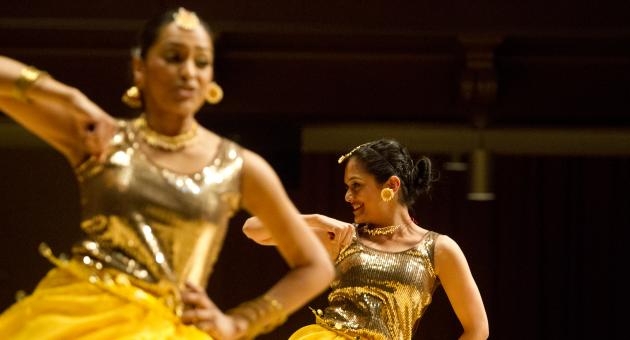 In an effort to showcase Temple's growing international presence, the university's Office of International Affairs hosted the second annual Globalization Celebration last Friday afternoon. At the event, dancers, musicians and artists took the stage to highlight the unique cultural attributes of their respective countries.
"The celebration provides the opportunity to underscore the progress made in internationalization on campus," said Hai-Lung Dai, senior vice provost of International Affairs and dean of the College of Science and Technology.
Temple University President Ann Weaver Hart and Nancy Gilboy, president and CEO of the Philadelphia International Visitors Council, were presented with the Global Temple and Global Philadelphia Awards, respectively, for their outstanding work in expanding the international relevancy of Temple and the city at large.
"President Hart and Nancy Gilboy have spearheaded countless initiatives to bring the world to Philadelphia and to introduce students and residents of Philadelphia to the world," said Dai.
As Temple president, Hart has implemented the Hart Passport Program, which subsidizes passport fees for students traveling abroad for the first time, and the Diamond Ambassadors program, which provides eligible students a grant to help meet the expenses of a study abroad experience.
Gilboy's record includes the nationally acclaimed AudioWalk and Tour of Historic Philadelphia, as well as Discover Philadelphia, a program which introduces foreign L.L.M. and M.B.A. candidates to young professionals in Philadelphia.
The evening included a fashion show and dance performances by both students and professional entertainers. Groups clad in the traditional garb from 27 countries took the stage before an audience of 700.
The Globalization celebration marks Temple's growing international presence, said President Hart.
"We have made giant strides in teaching, research and outreach through internationalization, and as a result Temple is known around the world."