After 12-year juggling act, journalism grad moves on to the Times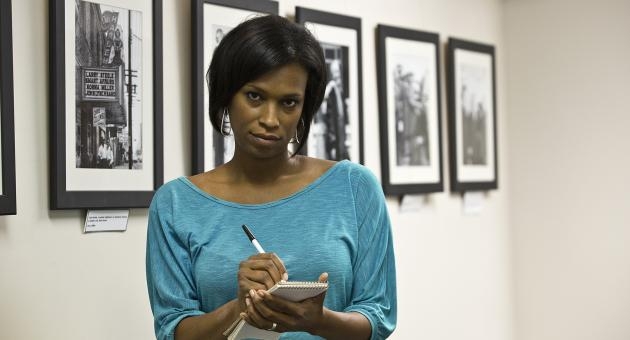 Graduation day will be a personal victory for Kia Gregory.
The journalism major has been enrolled at Temple for a dozen years, not counting the time she put in right after high school. And now, at 40, she will have a diploma to hang in her new office.
In New York.
At a little place called The New York Times.
Gregory has been juggling work and school for years. She started back at Temple in 2001 as an accounting major, a field in which she had worked for awhile. But, she says she wanted more than a "job." She longed for a "career."
She decided to follow her love for writing and enter the journalism program.
"It has been interesting," she said during the final days of the semester. "Temple has allowed me to develop the relationships that have led to jobs. The irony is that it has delayed my graduation."
Gregory's first journalism professor was Sara Kelly, who was an editor at Philadelphia Weekly. Her classwork opened up a door to an internship at the weekly paper and evolved into a full-time job.
That's when the juggling act started.
"Journalism can be an all-day affair," Gregory said, referring to the fact that news just doesn't wait until after class to break. But she found a way to balance it all, because she was committed to finishing what she started.
"Education has always been important to me and my family."
From Philadelphia Weekly, she moved four years ago to the Philadelphia Inquirer — a paper for which many aspire to write. While she had made it professionally, Gregory pledged to finish her degree. People had told her she'd never find a job in Philadelphia. They'd said she'd never be able to balance the demands of her coursework and a full-time job and would likely never see a cap and gown.
"It became a personal thing."
And now with her last three courses behind her, Gregory will be leaving Philadelphia — the city in which she grew up — for the big show. The Times.
She starts this summer as the Harlem beat reporter, where she will cover the politics, the schools, the people, the tone and the tenor of the neighborhood. She'll write about its vast history and its promising future.
Gregory says it is faith that has gotten her to the point of being employed by the publication with which she's spent every Sunday morning.
"You have to believe in yourself and believe in the people around you."