Student speaker draws from personal experience to offer message of hope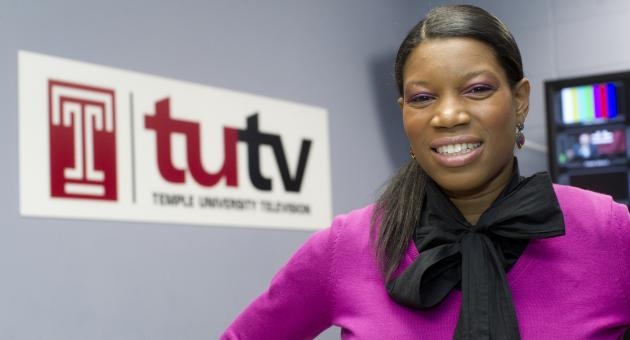 "Finish what you started."
That simple phrase has become LaToya Stroman's personal motto, and it says a lot about the journey that has led her to Commencement 2012.
The broadcasting, telecommunications and mass media major has overcome major obstacles, tough neighborhoods and financial setbacks. But when she transferred to Temple from the Community College of Philadelphia during the beginning of her junior year, things began to fall into place.
In her first semester, Stroman got her start anchoring and reporting with TUTV, Temple's television station. Her role eventually led her to take crew positions with "Owl Sports" and to work as supervisor and producer of the Temple talk show "The Hoot."
"When I came to Temple, I kind of hit the ground running," she said.
Following through on those commitments has led Stroman to even bigger success. As a junior, she was accepted to study abroad at the School of Communications and Theater's Study Away program in London. While there, she interned at Shorts International, a film company, which has offered her employment upon graduation.
But before that, Stroman will have another great finish, when she addresses her peers in the Liacouras Center as student speaker at Temple's 125th Commencement ceremony. At a time when so much uncertainty confronts graduates, Stroman plans to draw on her own experiences in overcoming adversity to offer a message of hope.
"With hard work, commitment and dedication to my future, I made it," she said. "And if I can make it, my fellow graduates can make it."
Following graduation, Stroman will move to Los Angeles to pursue a career in broadcasting. She is eager to see which doors will open for her and hopes to intern at BET or Oprah Winfrey's network OWN before starting in her position at Shorts International.
"My dream is to become a television talk show host and executive producer of a talk show," she said. "My goal is to be the voice of the inner-city. I will use my influence and voice to change some of the negative mindsets inner-city girls have of themselves. I am on a mission."