Fox students share international immersion experiences via social media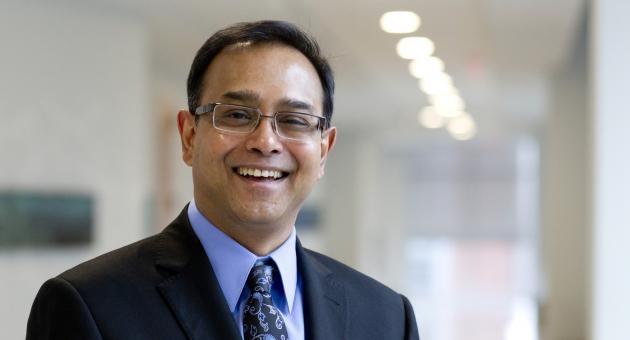 When Nikki Jacks left her 10-year career in financial services to pursue her MBA full-time, she did so because she wanted "the experience."
Through the Fox School of Business' International MBA – a one-year, tri-continent program – one could expect that experience to include meeting prominent business leaders, cultivating an international network and learning from both local and global business cultures.
But she "never in a million years imagined" that Dharavi – one of the world's largest slums – would also be a part of her MBA experience. A two-hour guided tour of Dharavi, India, where students closely observed its residents, their living conditions and enterprises, was one of her cohort's first stops on a two-week India Immersion that will take them to various cultural excursions and 16 corporate visits spanning Mumbai, Bangalore and Delhi.
As if the trip wasn't layered enough, the 18 students – led by Professor MB Sarkar and Associate Director for International Programs Nicole Riley – are sharing their experiences through social media channels, which are being streamed and collected at fox.temple.edu/imbaindia. Updates are also available via Short Message Service (SMS) by texting "Follow IMBA_FoxSchool" to 40404.
Sarkar, a strategic management professor, designed and led the initiative and its learning objectives, and he leveraged his personal and business connections in India to make the tour possible.
"It is also the reflection of my own research agenda on how innovations in and for emerging markets are transforming organizations, and my belief in market-based solutions to society's intractable problems," Sarkar said.
The study tour aims for students to network with and learn from entrepreneurs and corporate leaders of more than 10 industries and sectors; to hear about the challenges and opportunities of innovating in, and for, emerging markets; and to gain exposure to "bottom of the pyramid" and other inclusive-growth business models.
"This is indeed a beautiful country with so many working diligently for a brighter future. It is also a country with over a billion citizens and a long road ahead," IMBA student Andrew McKeown wrote in a recent blog post. "So, for now, the extremely wealthy and impoverished are neighbors and the difference is staggering. … People with strong moral fiber and determination working together to create unique solutions for unique problems will continue to be the driving force of change and development in this country."
The students, who are in India from June 16 to July 1, are scheduled to have briefings by senior management at Yes Bank, Acumen Fund, National Entrepreneurship Network and Lemon Tree Hotels, among many others.
The Fox School's International MBA – which takes students to France, Japan, China, India and the U.S. – "has done an exceptional job in designing this India Immersion trip in a way that I have learned so much about business and more importantly myself that I could have never learned from a case study or in a classroom lecture," Jacks wrote on her Tumblr blog.
"I hope I am a better person for this experience and I know that my classmates and I, who I already consider family, are that much closer as a result."