Diamond Marching Band invited to perform at 2014 London New Year's celebration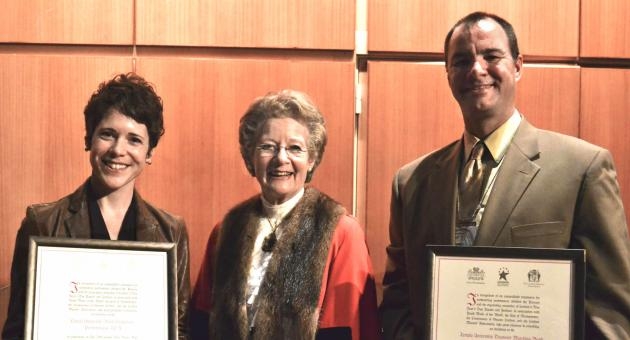 A special visitor from abroad joined Diamond Marching Band members in rehearsal last Friday. And she came bearing exciting news.
Catherine Longworth, former Lord Mayor of Westminster, came to the group's afternoon rehearsal to offer an invitation to perform as part of the 2014 London New Year's Day Celebration and Festival. The personal gesture was one of only 16 tendered to U.S. bands during Longworth's stateside visit.
Viewed by a worldwide television audience of some 220 million people and attended by more than half a million spectators, the London New Year's Day Parade and Festival is known the biggest and best of its kind in Europe. The parade route passes along the great thoroughfares of Piccadilly, Regent Street and Whitehall, bypassing Piccadilly Circus and Trafalgar Square on its two-mile path through the center of the historic City of Westminster and ending in Parliament Street in the shadow of the Houses of Parliament and Big Ben.
While in London, students will have the opportunity to appear in one of the Music for London gala concerts and other presentations that are part of the festival, as well as to take in the rich culture of the city.
Matthew Brunner, Temple's director of athletic bands, said the Diamond Marching Band's growth in size and stature over the past several years has made the honor possible.
"The opportunity to perform in London's New Year's Day Parade can only help our program to continue to grow and gain exposure," he said.
Robert Bone, executive director of the London New Year's Day Parade and Festival, joined Longworth in extending the invitation.