Temple students, faculty and staff asked to participate in university-wide inventory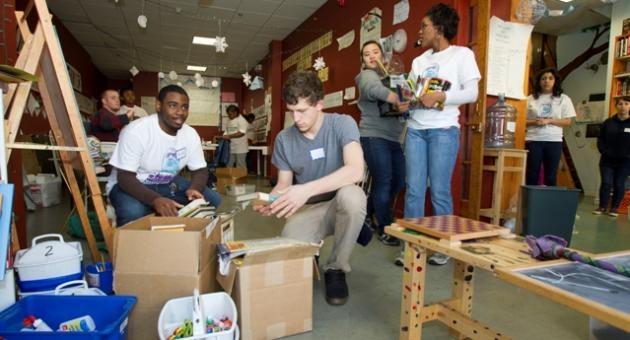 Every day, Temple faculty, staff and students help make a difference in local, national and global communities.
In an effort to gauge the number of people and campus organizations participating in volunteerism projects, the Office of Community Relations has launched an online survey that will help quantify the number of community service and outreach programs that the university provides.
Over the next several weeks, students, faculty and staff are being asked to complete this year's online Community Service Inventory. The entire process can be completed in as little as 10 minutes, said Andrea Swan, director of community and neighborhood affairs.
"A small amount of data will go a long way in helping us determine the breadth and scope of Temple University's community related projects," said Swan. "Cooperation from everyone in the campus community will help in gathering all of the volunteer efforts and capturing the true impact of these services."
From work in Philadelphia-area schools, to healthcare screenings and student-driven service projects that benefit our neighbors, the Community Service Inventory will assess all of the many contributions made by the Temple University community.
In addition, the inventory will survey the numerous boards, commissions and agencies on which Temple faculty, staff and students serve in their spare time.
The assessment consists of two separate instruments: an inventory that highlights Temple-sponsored community service and outreach programs; and a Personal Service Inventory that all members of the Temple community can fill out.
The goal is to receive all completed surveys by Thursday, Jan.31. The results will be compiled and released in an annual report that will be shared with the Temple community.
To access the survey, log in with your Temple Accessnet usernet and password at https://apps.temple.edu/community.