Owls appear on ESPN's 'College GameDay'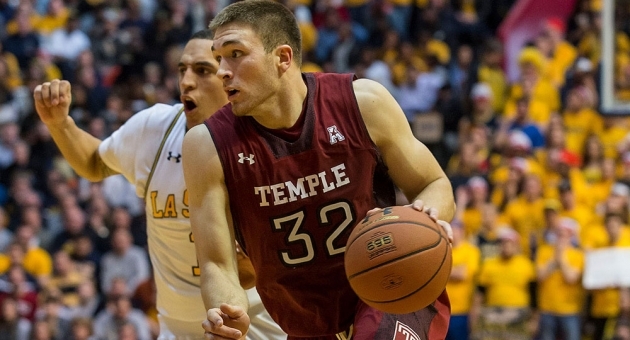 The Owls faced the La Salle Explorers at the Palestra at University of Pennsylvania as a part of ESPN's College GameDay Saturday, Jan. 18. The game aired on ESPN2 Saturday afternoon.
Temple men's basketball nearly came all the way back from an 11-point deficit, but La Salle held on for a 74-68 win. That did not stop the Owls from hitting some other peaks: Anthony Lee recorded his eighth double-double of the season with 19 points and a career-high 15 rebounds; Quenton DeCosey kept his double-figure scoring streak alive for the season with a game-high 21 points; and Devontae Watson scored a career-high seven points and a career-high seven rebounds.
Men's Basketball Head Coach Fran Dunphy is the all-time-winningest coach at the Palestra: His record in that arena is 171-56, including an 11-4 record since arriving at Temple in 2006.
Temple will return to conference play in its next game, a 7:00 p.m. contest at UConn Jan. 21. The game will be televised by CBS Sports Network.