Gov. Corbett proposes level funding for Temple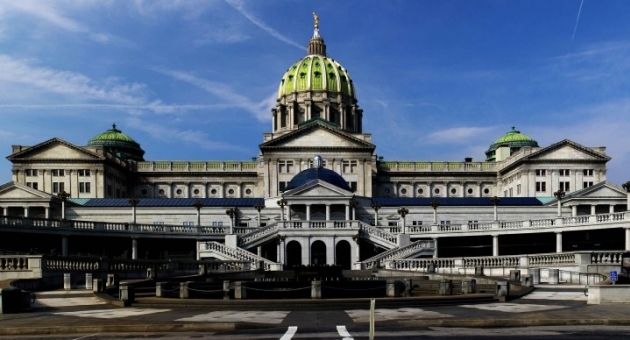 Gov. Tom Corbett on Tuesday proposed a budget that holds the commonwealth appropriation for Temple University level for the coming fiscal year. The university would receive $139 million if the appropriation is approved by the state General Assembly this spring.
If approved, this would be the third year in a row that Temple would have level funding from the commonwealth after experiencing an 18 percent drop in state support in 2011. 
Temple University President Neil D. Theobald noted that the governor spoke about the cost of getting a college degree and "how students and their families worry about debt." The issue has been at the top of the president's priority list.
"Gov. Corbett today asked for colleges to join with him on holding the line on student debt," Theobald said. "I'm pleased to say that our efforts—especially our new Fly in 4 initiative—achieves these goals. Fly in 4 is specifically designed to help Temple University students graduate on time and with as little additional debt as possible."
Unveiled Monday, Temple's Fly in 4 initiative proposes a limit on the number of hours per week that students need to work for pay and will guarantee that students can complete their degrees on time, or the university will pay for any remaining courses.
To address a problem that has dogged Temple students for decades—an over-reliance on earnings from off-campus employment to fund their studies—Temple also has created Fly in 4 grants for those students who are most likely to struggle with college costs. In each incoming class, 500 students will receive annual grants of $4,000 so they can dedicate more time to their studies and less to off-campus employment.
Theobald will testify before both the Pennsylvania Senate and House appropriations committees on Feb. 13 in Harrisburg. He will be joined by the leaders of Lincoln University, Pennsylvania State University and the University of Pittsburgh.