Temple's first Washington Semester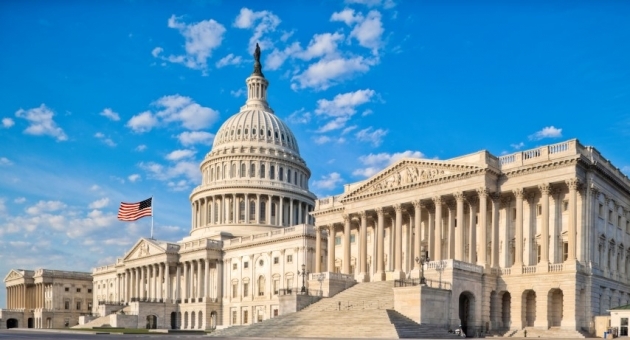 Temple's Institute for Public Affairs in the College of Liberal Arts offers a popular internship in Harrisburg called the Pennsylvania Capital Semester. During the term, students get a feel for local politics and policymaking while they complete coursework on site.
This spring, that institute expanded its internship offerings to include the Washington Semester. It is a partnership between Temple's Institute for Public Affairs and the Washington Center, an independent, nonprofit organization that serves hundreds of colleges and universities in the U.S. and abroad.
Students from around the globe come to the Washington Center, which provides both academic and professional development. In addition to interning at nearly-full-time jobs, participants take classes and attend workshops, lectures and panels with industry leaders.    
Washington Center interns have their choice of more than 1,000 nonprofit, international, private sector and government agencies in which to work, in fields such as business, law, criminal justice, politics and public policy, media and communications, science and technology, and international affairs. Past students have interned at places like the Smithsonian, the Library of Congress, Face the Nation and even the White House.
"There is no typical day," said Michelle Atherton, CLA '06, associate director of the Institute for Public Affairs. "Students can be assigned to private firms or the public sector—there's no standard experience." 
To senior Michael Samuel, a legal-studies major in the Fox School of Business and the Washington Semester's first student, the chance to mingle with students in the nation's capital piqued his interest. Once he learned that the program was open to students from all over the world, he was excited about the idea.
"You get to be away from campus, while still being immersed in foreign cultures and making international friends along the way," he says. "This semester does not feel as if it's taking place in the U.S. at all."
The Washington Semester kept Samuel busy. He interned with D.C. Law Students in Court, a legal clinic that has area law students advocate for low-income families dealing with landlord and tenant issues. Samuel investigated clients' homes, served subpoenas and sat in on cases.
In addition to interning, taking classes and attending networking events, he volunteered at two organizations. For Catholic Charities Diocese of Arlington in Virginia, he taught immigrants how to apply to jobs and create resumes, and he introduced them to potential employers. At CARECEN (Central American Resource Center), Samuel helped Latino immigrants prepare for the U.S. citizenship test. 
The internship exposed Samuel to the high degree of influence corporations have over low-income tenants and cemented his commitment to forging a career in corporate law.
After graduation this spring, Samuel will attend the Beasley School of Law at Temple.
"It has been No. 1 on my list for some time now," he said. "It was the reason I chose to attend Temple as an undergraduate in the first place."  
Four more students are slated to begin their Washington semesters this summer. 
-- Anna Goldfarb, SMC '08