Temple University creates new resource in support of diversity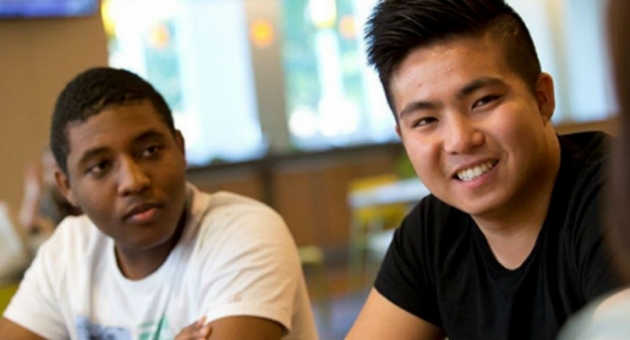 Temple University continues to support its mission to maintain a campus climate that welcomes diversity with the rollout of a new website. The new site, diversity.temple.edu, highlights events, organizations and academic offerings across campus that celebrate or are related to diversity.
"If you consider a few of the many aspects of diversity—ethnicity, religion, gender and orientation, Temple is probably the most diverse university in the nation. We are truly a microcosm of the world," said Rhonda Brown, associate vice president in the Office of Institutional Diversity, Equity, Advocacy and Leadership (IDEAL).
The result of a collaboration between Student Affairs and IDEAL, diversity.temple.edu will act as an online resource for the entire Temple community, including students, faculty, staff and alumni. It is intended to provide easy access to information and resources and to enable those interested in fostering diversity across campus to connect with others who share their goals.
An important part of the development process for the site involved input from students. Over the course of several months, students were invited to provide feedback on design and concepts.
"Diversity is such an integral part of a student's college experience," said Ray Smeriglio, president of Temple Student Government. "This website is a giant step in the right direction to showcase our amazingly diverse student body to the outside world, while also showing students the types of resources that are available for them right here on campus."
IDEAL is responsible for creating educational programs, training sessions and experiential activities on issues of diversity for the university.
Members of the Temple community are encouraged to visit this website frequently for updates on upcoming activities and programs. Feedback, comments and concerns can be addressed to diversity@temple.edu.