Posted
September 19, 2014
College of Education to host symposium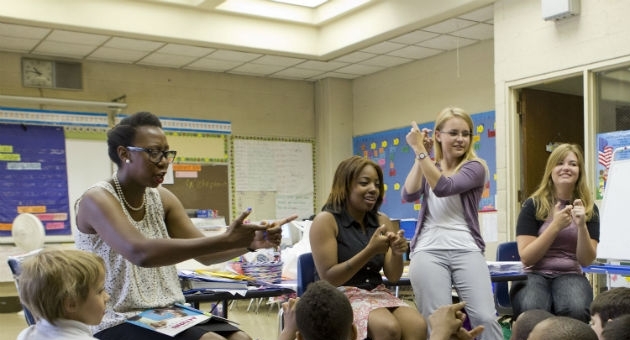 Temple University College of Education
Temple University's College of Education will host Inspire. Incite. Innovate, a regional symposium organized to encourage corporate and civic leaders to partner with universities to increase access to postsecondary education.
The symposium will take place today, Sept. 19, from 2 to 6 p.m. in Mitten Hall.
The first in a series of annual events, Inspire. Incite. Innovate will bring together leaders from across Philadelphia's corporate, educational and nonprofit sectors for a series of round-table discussions on increasing postsecondary access and completion for low-income and underrepresented students.
"The walls of the classroom are blurring; learning as we know it from a traditional standpoint is becoming a thing of the past," said Patience Lehrman, special assistant to the dean of the College of Education. "We have to begin to discuss how we're preparing educators for an innovative economy and how we can expand college opportunity for low income and underrepresented children."
This symposium underscores Temple University's commitment to college access and completion as exemplified by Fly in 4 and the Temple Option, two key initiatives recently launched by President Neil D. Theobald.
Gregory Darnieder, senior advisor to the U.S. Secretary of Education, will deliver a keynote address on education. Darnieder is the leading voice on President Barack Obama's goal to train 100,000 highly skilled K-12 science, technology, education and math (STEM) teachers by the year 2020.
The Obama administration also aims to increase student exposure to STEM opportunities by 50 percent and increase the number of college STEM graduates by 1 million over the next decade.
Visit education.temple.edu/inspire for more information and to register for the event.