Temple receives two 'Philadelphia Business Journal' Innovation Awards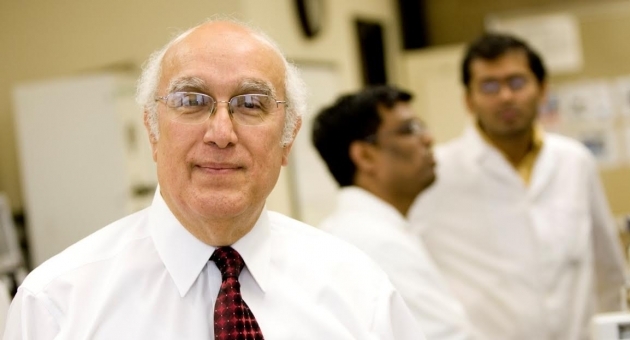 Temple has been honored with two 2014 Innovation Awards by the Philadelphia Business Journal. The awards recognize the region's top leaders in healthcare and the life sciences.
Magid Abou-Gharbia, Laura H. Carnell Professor of Medicinal Chemistry, associate dean for research and director of the Moulder Center for Drug Discovery Research in Temple's School of Pharmacy, was honored as the Educator/Researcher of the Year.
"I was both pleased and surprised to learn that the Philadelphia Business Journal had chosen to honor me with the educator/researcher of the year award," said Abou-Gharbia, who was nominated by Stephen G. Nappi, associate vice provost for technology commercialization and business development at Temple.
At the awards ceremony, which was held Oct. 23, awardees were asked to provide six words that characterize their achievements. Abou-Gharbia said his six were "Discovering innovative therapies to benefit mankind."
"I am blessed to have a team of talented and hardworking individuals at the Moulder Center and the School of Pharmacy," he said. "Their efforts have been crucial to the success of the organization and our commitment to cutting-edge education and research." 
In addition to the individual honor for Abou-Gharbia, Temple received the award for Technology Transfer of the Year.
The awards program was presented by UnitedHealthcare and sponsored by Comcast Business in partnership with Pennsylvania Bio.