DreamIt Ventures accelerating alumni-led businesses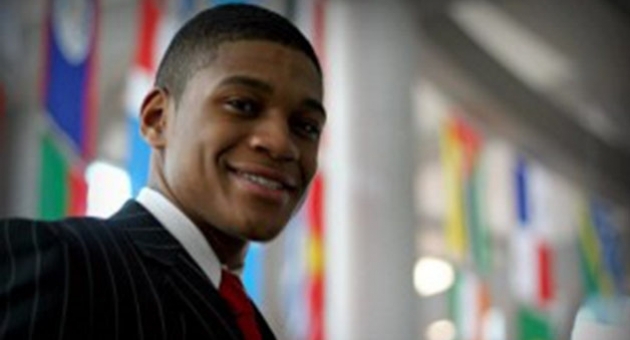 Temple University Photography
Three Temple University alumni have been chosen for inclusion in DreamIt Ventures' recent round of accelerator programs.
Yasmine Mustafa, FOX '07, Ofo Ezeugwu, FOX '13, and Bethany Edwards, SMC '06, make up Temple's best showing in a DreamIt Ventures batch. Founded in 2008, the Philadelphia-based idea incubator invests $25,000 in seed money in exchange for a 6 percent equity stake in the entrepreneurs' business plans. DreamIt Ventures also provides a vast network of industry professionals with whom to network.
Mustafa founded self-defense technology company Roar for Good. The company produces wearable devices for women that alert the authorities and sound an alarm, among other features, in cases of emergency. Mustafa recently won first place in two categories at the 2014 Innovative Idea Competition, organized by Temple's Innovation and Entrepreneurship Institute. She also won Temple's Be Your Own Boss Bowl in 2010 with a separate venture.
Ezeugwu is president and chief executive officer of the website Whose Your Landlord. Users of the site rate their landlords so others will "know what they're getting into before they even sign the lease," Ezeugwu said. Ezeugwu is a past winner of Temple's Be Your Own Boss Bowl, having won $20,500 in 2014.
Edwards founded LIA Diagnostics. The company designed a flushable pregnancy test, which won the grand prize at last year's Innovative Idea Competition.
The companies of Mustafa, Ezeugwu and Edwards are among 12 selected for DreamIt Ventures' accelerator program.
- Christopher A. Vito