Art exhibitions showcase student talent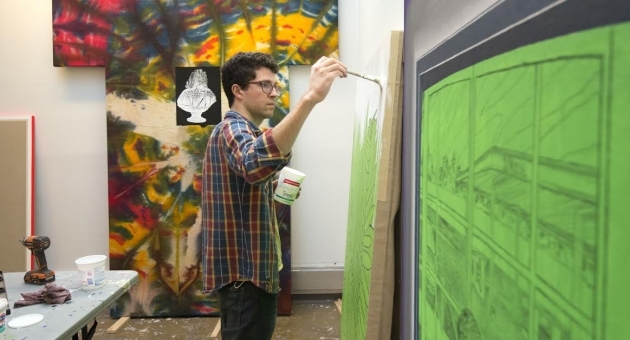 This week marks the kickoff of a series of thesis exhibitions at Tyler School of Art. The exhibitions are the culmination of the two-year graduate program for 26 of Tyler School of Art's Class of 2015 MFA candidates.
"The Tyler MFA shows are a watershed event in Philadelphia's exhibition calendar," said Robert Blackson, director of exhibitions and public programs at Tyler School of Art. "Week after week for the spring semester, we are showing an incredibly diverse range of works, from printmaking and painting to sculpture and photography."
A new exhibition of the work of three to four students opens each Wednesday through April 15. There is no show the first week of March due to spring break, and the final exhibition, scheduled for April 22, will be online only.
MFA candidates have contributed much of their time in the program to planning and perfecting their exhibitions, explained Blackson.
"This year's exhibitions do a great job of displaying each individual genre...as well as providing an interdisciplinary look at all of the mediums," Blackson said. "Walking through the galleries and interpreting each of these different approaches to contemporary art is a true learning experience."
Sculptor Jacob C. Hammes is looking forward to his exhibition opening on Wednesday, March 11, with two fellow sculptors, Dean Yasko and Jen Nugent.
"For me the exhibition represents not a grand finale of your graduate work but rather an opportunity to test out ideas in concert with a larger public, which is my expectation walking into any good art exhibition," said Hammes.
- Erica Brooke Fajge