Temple in top 100 of NSF's research rankings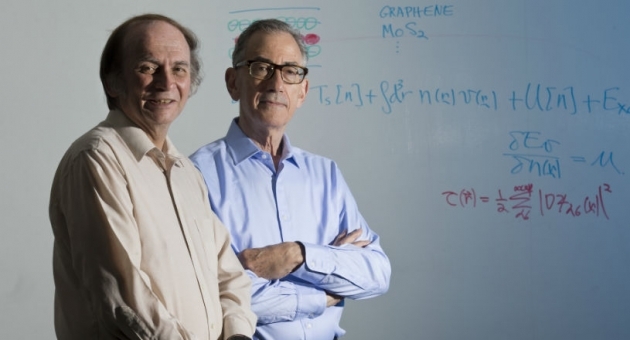 Reflecting the continuing growth of the university's research enterprise, Temple has moved into the top 100 for research expenditures, according to the latest rankings from the National Science Foundation.
Temple ranks 94th out of 643 institutions, with $224 million in research expenditures for fiscal year 2013 in the NSF's Higher Education Research and Development Survey. This is up from $138 million and 125th place in FY2012. The expenditures include all funds spent on research by the university from both internal and external sources, including federal, state and local governments; businesses; and foundations and other nonprofit organizations.
According to Temple's Office of the Vice Provost for Research, the university has seen its research expenditures increase nearly threefold since 2004, when it ranked 138th with $77.6 million in research expenditures, the largest increase among institutions with $100 million or more in FY2013.
"The new ranking displays Temple's phenomenal momentum in the expansion and growth of its research enterprise," said Vice Provost for Research Michele Masucci.
Masucci attributed the rise in rankings to the university's ongoing commitment to investing in research: recruiting world-class faculty researchers, emphasizing collaborative research activities across disciplines, and building state-of-the-art research facilities, such as the College of Science and Technology's Science Education and Research Center and the School of Medicine's Medical Education and Research Building.
Another important factor in the growth is the link between research and commercialization stemming from university-created technologies, she said. Also, there has been an increased emphasis on building partnerships and collaborations with other institutions, along with the addition of Fox Chase Cancer Center.
In his State of the University address last fall, President Neil D. Theobald highlighted the fact that Temple has experienced a 32 percent increase in federal research funding, an impressive achievement at a time when the federal government is funding fewer than one in six grant applications.
Masucci said that Temple has been able to maintain a steady growth in federal support, which includes funding from the National Institutes of Health, NSF and U.S. Department of Defense, because of the increased diversity of research made possible by the new faculty hires and the broadening of the university's collaborations. In the latest NSF rankings, Temple placed 88th for research expenditures from federal sources, spending $131.87 million.
"The importance of the rise in our rankings is that it establishes Temple as a world-class research university," said Masucci. "The improvement in our reputation is an important factor that supports our faculty members to achieve their research funding goals. Our researchers are then recognized not only for their scholarly work, but also for the quality of their institution."
But, she cautioned, the university will not rest on its laurels now that it has made the top 100, adding that Temple will continue to strive to support faculty efforts through improving research services, calling attention to their outstanding achievements and emphasizing research as central to the mission of the university. "We expect these research numbers to continue to be strong and the rankings to continue on an upward trajectory," she said.