Temple professors produce most cited research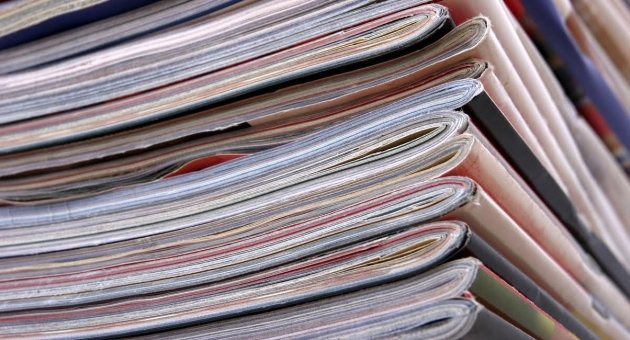 Temple University faculty researchers recently claimed four of the 100 most cited papers of all time, with seven professors among the top 1 percent most cited in their respective fields.
For example, John Perdew's "Generalized Gradient Function Approximation Made Simple" is one of the most highly cited scholarly works ever published, with more than 35,000 citations since its 1996 publication. Today it ranks as the 16th most-cited scientific work of all time, according to a list prepared from Thomson Reuters' Web of Science database for Nature.
The article's content is anything but simple. Perdew and his colleagues pioneered the use of density functional theory to understand and design new molecules—now a widely practiced exercise incorporated into standard computer codes.
Perdew, Laura H. Carnell Professor of Physics and Chemistry, authored another work in the top 100: "Accurate and Simple Analytic Representation of the Electron-Gas Correlation Energy." He also serves as director of Temple's Center for the Computational Design of Functional Layered Materials, a U.S. Department of Energy–funded Energy Frontier Research Center.
Sudhir Kumar, Laura H. Carnell Professor and director of the Institute of Genomics and Evolutionary Medicine, and Michael Klein, dean of the College of Science and Technology and director of the Institute for Computational Molecular Science, produced papers ranked 45th and 79th on the list respectively.
"Temple's substantial presence in the top 100 most-cited articles of all time is a testament to the quality of our faculty recruiting," Klein said. "Top scholars are drawn to Temple's entrepreneurial culture, state-of-the-art facilities and substantial research expenditures."
Kumar's work had a significant impact on the evolutionary genomics community when he launched Molecular Evolutionary Genetics Analysis software version 4.0, the paper about which has been referenced 25,000 times since its launch in 2007, making it one of the most-cited scientific papers of the past 10 years.
Klein's research explored pioneering methods of simulating atoms to understand the behavior of complex materials, garnering 13,774 citations—most within the past five years.
Several other professors of medicine, neuroscience, pharmacology and psychology are among the top 1 percent of the most-cited authors in their respective fields according to Thomson Reuters' Essential Science Indicators, a statistical compilation of publications and citations. These include
Lauren Alloy, professor and Joseph Wolpe Distinguished Faculty;

Richard Heimberg, professor and David Kipnis Distinguished Faculty Fellow;

Philip Kendall, Distinguished University Professor and Laura H. Carnell Professor of Psychology; and

Laurence Steinberg, Distinguished University Professor and Laura H. Carnell Professor of Psychology.
Kamel Khalili, Laura H. Carnell Professor and chair of neuroscience, and Henry Parkman, professor of medicine and director of the GI Motility Laboratory—both in Temple's School of Medicine—and Robert Raffa, professor of pharmacology in the School of Pharmacy, are also in the top 1 percent in their fields.
"These exceptional contributions are raising Temple's profile as a top research institution," said Hai-Lung Dai, provost, senior vice president for academic affairs and professor of chemistry.
Professors in the Beasley School of Law are making their mark, too, particularly in the case of Scott v. Harris [see sidebar]. That case generated a rare, landslide 8–1 decision among the justices of the Supreme Court.
David Hoffman—Murray H. Shusterman Professor in Transactional and Business Law in the Law School—and his colleagues found a troublesome blemish in the court's majority opinion. Since its publication in Harvard Law Review in 2009, their article "Whose Eyes Are You Going to Believe? Scott v. Harris and the Perils of Cognitive Illiberalism" has made Hoffman one of the top 10 most-cited law and social professors in the nation over the past five years.
Gregory Mandel, Peter J. Liacouras Professor of Law and associate dean for research, also published a paper that ranked in the past decade's top 20 most-cited articles.
In science, the humanities, education, medicine, business, law and more, the research and scholarship of Temple professors has a broad reach and informs academic work around the world.
-Steve Whisler