Students design Mars landers at summer camp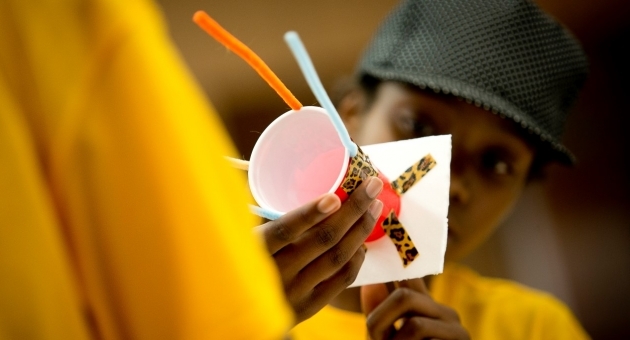 Ryan S. Brandenberg, CLA '14
Approximately 50 Delaware Valley middle-school students put their science and engineering skills to the test during a summer science camp hosted by the College of Science and Technology.
On July 17, students became NASA engineers for a day, designing and building a "Mars lander" using only household materials such as index cards, drinking straws and Styrofoam. The students' designs were then tested as each lander was dropped from a height of two meters to see how well it protected an "astronaut" during a simulated planetary landing.
The Mars Lander Challenge is part of the two-week residential camp for fifth-, sixth- and seventh-graders. This is the eighth year that Temple has hosted the camp, which is co-sponsored by ExxonMobil and the Bernard Harris Foundation. Harris is a former NASA astronaut who became the first African American to walk in space.