Get ready for Temple football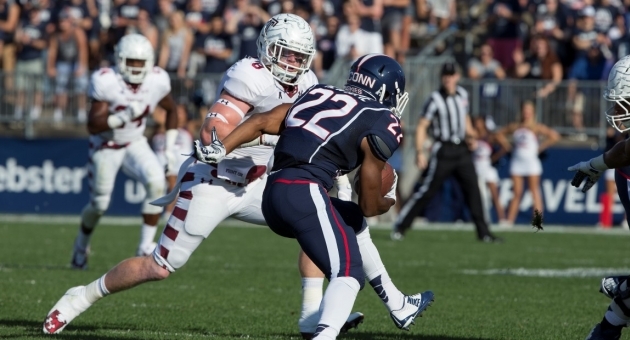 Courtesy of Temple University Athletics
There is a little over a month to go until the Owls kick off football season on Sept. 5, against Penn State at Lincoln Financial Field. And Temple fans have several opportunities to prepare for the upcoming season.
Single-game tickets will go on sale to Temple faculty and staff on Thursday, July 30, at 10 a.m. Those tickets, to see the Owls in action versus Penn State, Notre Dame and others, can be purchased by calling the Temple Ticket Sales Office at 215-204-8499.
The general public can purchase single-game tickets beginning at 10 a.m. on Tuesday, Aug. 4, via OwlsTix.com. For more information about Temple football tickets, contact the Temple Ticket Sales Office at the number listed above.
Also on Aug. 4, Temple fans can get a preview of the 2015 season during the American Athletic Conference's annual football media day in Newport, Rhode Island, which will be streamed live from 9 a.m. to noon.
Temple Head Football Coach Matt Rhule will participate in a roundtable discussion with other coaches from the American's Eastern Division at approximately 11:15 a.m.
Participating with Rhule in media day are four Temple seniors—center Kyle Friend, Class of 2016; defensive tackle Matt Ioannidis, Class of 2016; linebacker Tyler Matakevich, Class of 2016; and cornerback Tavon Young, Class of 2016.
Fans can follow and participate in the American's football media day on social media, including Twitter, Facebook, Instagram, Snapchat (@American_Conf) and YouTube. Just use #AmericanKickoff.
—Preston Moretz and Erica Brooke Fajge