Temple faculty, alumnus awarded Pew Fellowships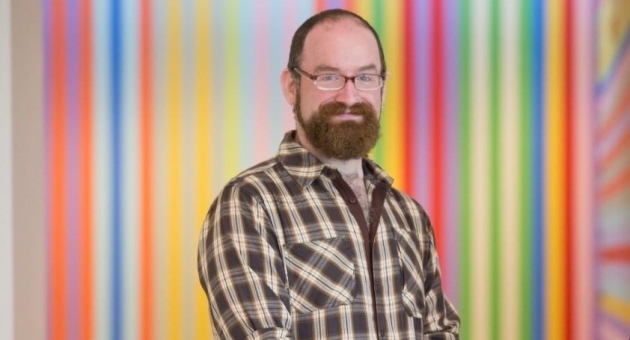 Courtesy of Temple University Photography
The Pew Center for Arts & Heritage announced its 2015 grants, marking its 10th year of grantmaking in support of the Philadelphia region's cultural organizations and artists, which includes 12 annual Pew Fellowships of $75,000 each.
"Our 2015 grantees exemplify the diverse and dynamic cultural life of our region," said Paula Marincola, the Pew Center's executive director. "As we reflect on the past 10 years of grantmaking in this vibrant community, we also look forward to the extraordinary cultural experiences this talented and ambitious group will bring to Greater Philadelphia's audiences."
This year, four of the 12 Pew Fellowship recipients are members of the Temple University community, including three faculty members and one alumnus.
James Ijames, TFMA '06, is a three-time Barrymore Award-winning actor and noted playwright and director whose work examines social issues of class, gender and race. Ijames draws inspiration from history, the media and his personal life to challenge social norms and conventions of realism. His plays The Most Spectacularly Lamentable Trial of Miz Martha Washington and Moon Man Walk have garnered critical praise. Ijames is also the co-founder of Orbiter 3, a producing playwrights collective.
Merián Soto, associate professor of dance, is an award-winning choreographer known for her 40-year career of investigating the body and its relationship to consciousness in pieces performed nationally and all over the world. Soto is particularly recognized for her experimentation with Salsa and, since 2005, for her dances with branches series. She has received six Choreographers Fellowships from the National Endowment for the Arts and an Artist Fellowship by New York Foundation for the Arts, among others.
Rea Tajiri, assistant professor of film and media arts, is a noted filmmaker and visual artist, who draws inspiration from her personal life in her documentaries and art films which showcase her innovative approach to storytelling. Her current project, Wisdom Gone Wild, explores the difficulties faced when caring for a parent with dementia, something Tajiri has personally experienced. Founder of her own independent production company, Tajiri's films have been screened at the Venice Film Festival and the Guggenheim, among others.
Brian Teare, assistant professor of English, is an award-winning poet who has published four critically-praised poetry books—The Room Where I Was Born, Sight Map, the Lambda Award-winning Pleasure and Companion Grasses—with a fifth due for release in September. His work, which touches on issues of Transcendentalism, explores man's relationship to his own body as well as to the natural environment.
—Erica Brooke Fajge