Economist's take on Clinton proposal in 'Chronicle'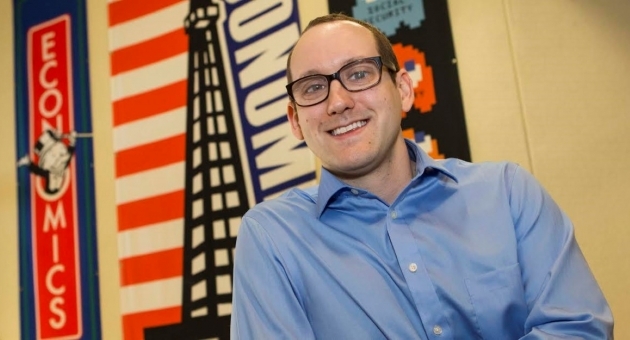 On Monday, Aug. 10, 2015, The Chronicle of Higher Education published a commentary by Douglas Webber, an assistant professor in the Department of Economics in Temple University's College of Liberal Arts. Webber's piece, "Clinton Issues a Promising Proposal for Tuition Reform," addressed presidential candidate Hillary Clinton's "New College Compact" proposal.
"There is much to like about Hillary Clinton's 'New College Compact'—both for students and for those who work in higher education," wrote Webber, an expert in labor economics and the economics of higher education, although "more detail on the actual cost is needed before we can truly evaluate its merit." In his description of the proposal's plan to provide paths to completing a degree in four years and graduating with less debt, Webber cited Temple's Fly in 4 program as an "excellent example."
The opinion piece was Webber's third prominent appearance in the pages of The Chronicle in the past 14 months. In June 2015 he contributed a commentary adapted from his testimony before the U.S. Senate on student debt. The same publication also featured an interview with Webber about the value of college degrees in June 2014.