New academic support center helps students succeed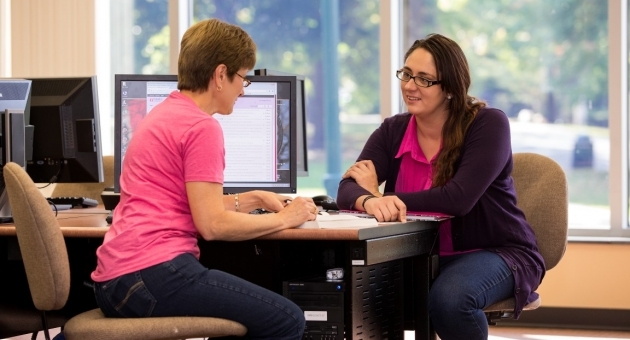 The right academic support services make all the difference in student success. So Temple University is committed to ensuring that students have the tools and resources they need to achieve academic excellence and graduate on time. On Sept. 1, Temple is expanding academic support services with the opening of the Learning Commons. This new resource comprises the new Center for Learning and Student Success (CLASS) and the Writing Center.
CLASS will provide supplemental instruction, retreats, workshops, tutoring and academic coaching. It replaces the Russell Conwell Learning Center and the Math and Science Resource Center, which will close at the end of August. The Writing Center will continue to offer the same services for writers across the university, such as tutoring, workshops and the writing-intensive course program.
"Our students' academic success is the No. 1 priority," said Peter Jones, senior vice provost for Undergraduate Studies. "This model takes a holistic approach to support services, focusing on what our students need to thrive at Temple."
"By linking and coordinating resources, we can deliver more efficient and effective services for students whose needs cross disciplines," added Jones. "Combining multiple, independent centers into one umbrella program lets us serve a broader student population."
The Learning Commons will feature peer-to-peer tutoring and coaching, creating valuable paid learning and leadership opportunities for students.
The Writing Center will stay on the second floor of the Tuttleman Learning Center, and CLASS will be housed in 1810 Liacouras Walk, on the second floor. The Learning Commons facilities will move to the new library when it is completed. The centers will be open Monday through Saturday with extended hours to accommodate more students.
Assistant Vice Provost and Director of the Writing Center Lori Salem will expand her responsibilities to include director of the Learning Commons. Director of Math and Science Resources Center Mona Zaoudeh will transition to a new role as director of CLASS.
—Hedy Taub Baker