Update: Temple surges to highest-ever U.S. News ranking
Ascent fueled by graduation rates, students, faculty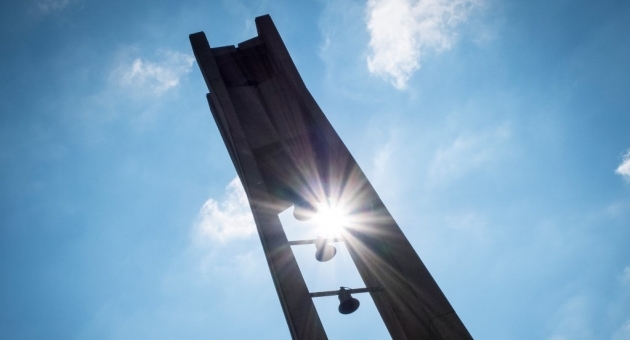 Temple University has surged six spots to achieve its highest-ever ranking in U.S. News & World Report's Best Colleges, another sign of Temple's unprecedented momentum.
In the 2016 edition of Best Colleges, Temple's undergraduate programs climbed to No. 115 among national universities, tied with prominent public institutions such as the University of Kansas and the University of Utah.
Temple's jump in the rankings—one of the largest single-year spikes in school history—places it among the top 25 gainers in the nation among public national universities. In the past five editions of Best Colleges, Temple has risen an unprecedented 17 spots, making the university the No. 1 gainer in Pennsylvania and the No. 7 gainer nationwide among public national universities in the top 200.
"This is shaping up to be a breakthrough year for Temple," President Neil D. Theobald said. "From the classroom to the athletic field to our national reputation, Temple is on the rise, and people are taking notice."
Rising reputation
Temple's rankings ascent has been fueled in part by a dramatic increase in academic reputation. In the 2016 rankings, Temple's "high school counselor rank" has vaulted 39 spots since the 2012 edition to an all-time high of No. 85 among national universities.
The university's growing reputation has led to new heights for enrollment, including 400 more freshmen attending at Temple this fall than expected and a sharp increase in diversity. Since the 2012 edition of Best Colleges, Temple has experienced a 17 percent rise in freshmen who were in the top 10 percent of their class.
"Temple's excellent national reputation is the reason I'm here," said Temple Student Government President Ryan Rinaldi, Class of 2016, who will begin a full-time job at Goldman Sachs after graduation. "These rankings are proof that Temple's reputation just keeps growing."
Student and faculty success
The rankings demonstrate Temple's commitment to students. Over the past five editions of Best Colleges, Temple's educational expenditures per student have grown 14 percent, and the percentage of classes with fewer than 20 students has gone up 15 percent.
This is shaping up to be a breakthrough year for Temple.
-- President Neil D. Theobald
The rankings also show that Temple's outstanding faculty are driving the university's rankings. Since the 2012 edition of Best Colleges, Temple has soared 74 spots in the category of faculty resources. There has been a 20 percent rise in full-time faculty with a doctorate or other equivalent degree over that time.
"Our faculty and students are a great story and we've been doing a better job of telling that story," Theobald said. "That is turning heads and getting this university well-deserved recognition."
Benefits for the Temple community
Temple's rankings ascent benefits students, alumni and faculty. It will increase the value of a Temple degree in the job market, attract more high-caliber students and faculty, and enhance Temple's national and international reputation.
"Our 300,000 alumni just saw the value of their Temple degree rise," said Scott Cooper, LAW '92, trustee and president of the Temple University Alumni Association. "I'm proud of the role Temple's alumni played in elevating the university's ranking, as I'm sure alumni are proud of Temple achieving this national recognition."
"As we often say, a diploma is like a stock," Cooper added. "Those of us who already have a diploma must see our university do well to keep the value of that stock as high as possible."
Learn more about Temple's red-hot rankings.