Posted
September 10, 2015
Temple football named National Team of the Week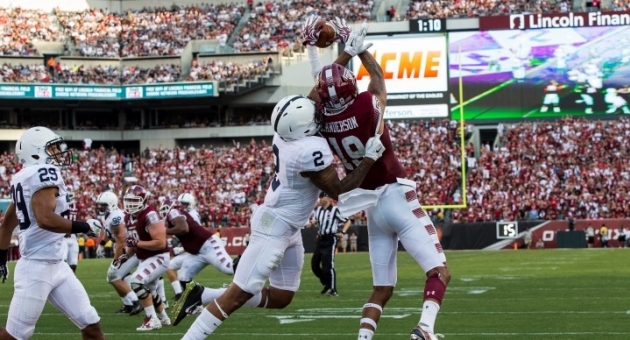 Courtesy of Temple University Athletics
Temple football is on fire. After a historic win against Penn State Saturday, Sept. 5, the Owls were named the AutoNation National Team of the Week by the Football Writers Association of America.
This recognition follows Temple's 27–10 victory over longtime rival Penn State, as the team played for a sold-out record crowd of 69,176 at Lincoln Financial Field.
Watch the Owls as they take on the Cincinnati Bearcats for the first American Athletic Conference away game of the season Saturday, Sept. 12.
Read the Football Writers Association's full story.
—Erica Brooke Fajge