Pope's visit shines media spotlight on Temple faculty, students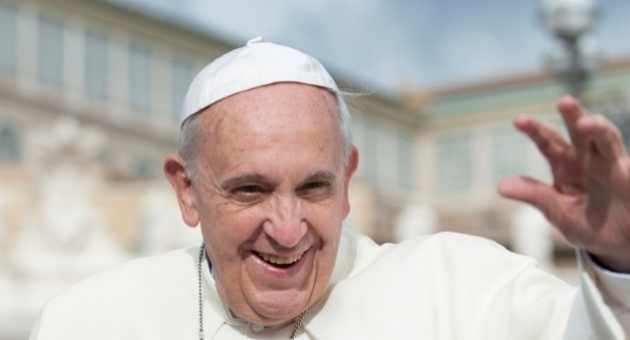 In addition to attracting hundreds of thousands of visitors, Pope Francis' visit to Philadelphia, Washington and New York also drew the gaze of legions of reporters from around the world for much of the month of September, creating opportunities for more than a dozen Temple faculty, staff and students to shine in the media spotlight.
Terry Rey, an associate professor in the College of Liberal Arts' Religion Department, toured local Catholic landmarks and shared his thoughts on Catholicism in Philadelphia with The Wall Street Journal's Scott Calvert. Rey also was quoted by WHYY/NewsWorks, The Intelligencer (twice) and The Pittsburgh Tribune-Review. The latter also featured Temple Religion's Leonard Swidler, whose op-ed about the pope's views on divorce was published by The Philadelphia Inquirer.
Philadelphia Inquirer higher-education reporter Susan Snyder wrote a story about student journalists in the School of Media and Communication who were part of a TUTV team credentialed to cover the pope's visit to Philadelphia—one of only two college television stations granted official media access ("Temple's TV station gets ready to cover the pope," published on the front page of the Local section on Sept. 14). Snyder's story quoted SMC students Rebeccah Hendrickson, Phil Dupont, Taggart Houck and Melissa Steininger; as well as SMC administrators Paul Gluck and Lu Ann Cahn. The TUTV student reporters' hometown media joined the act in the days that followed, covering Steininger (Wilkes Barre Times-Leader and Citizens' Voice) and Hendrickson (LancasterOnline.com).
Other faculty and staff who shared their analyses of the papal visit's effects included the College of Education's Frank H. Farley (The Philadelphia Daily News and NBC10), the School of Tourism and Hospitality Management's Wesley Roehl (The Morning Call) and Elizabeth H. Barber (PhillyVoice.com), the Temple University Health System's Herbert Cushing and John Lasky (World magazine), the Fox School of Business's Jennifer Sundstrom Fitzgerald (Bucks County Courier-Times) and the Beasley School of Law's Nan Feyler (Philly.com).
[Note: Links were active when the stories were compiled but can change over time. Some media outlets require paid subscriptions.]