New faculty boost Temple's rise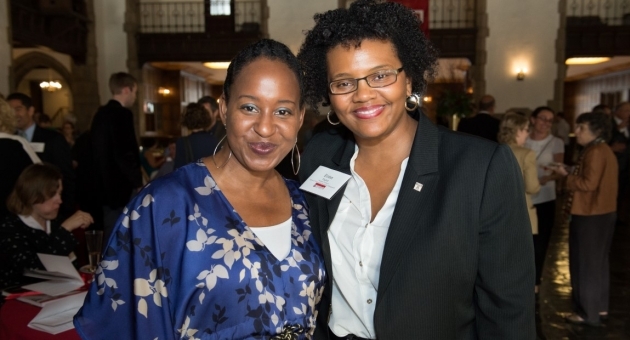 This year, Temple hired 53 new tenured and tenure-track professors from top universities.
"Our new hires include distinguished professors and star hires who will enhance our academic reputation and contribute to the quality of our education," said Provost Hai-Lung Dai. "They are prominent faculty who will help Temple grow its research and scholarship."
Scholars and scientists
The new cohort represents a wide range of disciplines. The School of Medicine appointed Ralph Horwitz, a member of the Institute of Medicine of the National Academies, as director of the new Institute for Transformative Medicine and professor of medicine. Horwitz has served as a tenured professor of medicine at Case Western Reserve, Stanford and Yale universities, and as president of the Association of American Physicians.
In the Boyer College of Music and Dance, world-renowned maestro Andreas Delfs was appointed conductor of the Temple University Symphony Orchestra. He has held prestigious conducting positions at the Milwaukee Symphony Orchestra, Pittsburgh Symphony Orchestra and St. Paul Chamber Orchestra.
Adding to its impressive faculty, the Fox School of Business hired Kose John—formerly of the Stern School of Business at New York University—as a Laura H. Carnell Professor. An expert in corporate finance and the theories of financial and capital markets, John has earned dozens of national awards and honors, several teaching awards, and has researched, authored, and published hundreds of articles and books.
Professor of Strategic Communication scholar Edward L. Fink joined the School of Media and Communication from the University of Maryland, where he served as chair of the Department of Communication for 10 years. An active lecturer, prolific researcher and author, he is a fellow of the International Communication Association and has served as editor of Human Communication Research.
Biologist Masatoshi Nei was appointed Laura H. Carnell Professor in the College of Science and Technology after an illustrious career at Penn State. A member of the National Academy of Sciences, Nei is one of the world's most highly cited scientists, with more than 220,000 citations.
With Michael Klein (chemistry), Sudir Kumar (biology) and John Perdew (physics), Nei is the fourth Temple professor to author five of the 100 most influential science papers in history.
Faculty hiring was especially strong this year in communications, liberal arts, public health, science and technology. The College of Public Health experienced rapid growth when introduced more cross-disciplinary programs and led Temple's growth with eight new faculty members.
The School of Media and Communication has seven new hires, including department chairs of Advertising and Media Studies and Production. The colleges of Liberal Arts and Science and Technology each have six new recruits, followed by the School of Medicine and the Fox School of Business, each with five new faculty appointments.
An average of 57 new tenured and tenure-track hires have joined Temple each year during the past 12 years.
Meet some of Temple's newest faculty.
--Hedy Taub Baker