Faculty reflect on Ramsey's legacy as police commissioner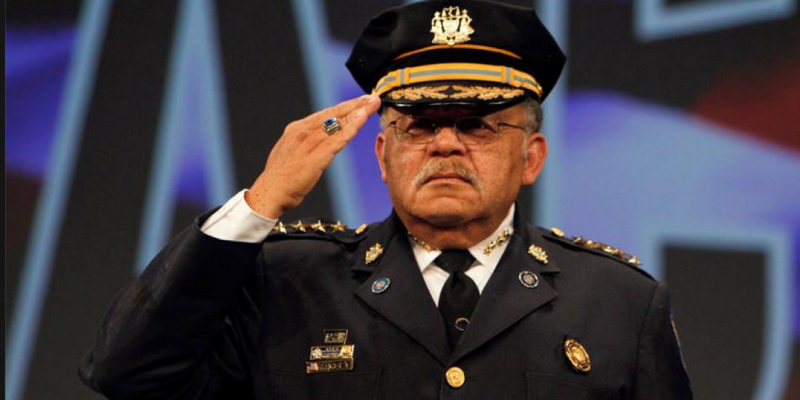 Courtesy of the Philadelphia Police Department
Shortly after Philadelphia Police Department Commissioner Charles Ramsey announced his decision to retire after a 47-year career in law enforcement in Chicago; Washington, D.C.; and Philadelphia, national and regional media outlets turned to scholars in Temple's Department of Criminal Justice for reflections on Ramsey's legacy.
Professor and Chair Jerry Ratcliffe, who directs Temple's Center for Security and Crime Science, shared his analysis in a widely distributed Associated Press (AP) wire story published in hundreds of outlets, ranging from ABC News to The Washington Post, on WHYY-FM's NewsWorks Tonight and in Philadelphia Business Journal online.
"I don't think it's possible to overestimate the impact of Ramsey on policing in Philadelphia," Ratcliffe told AP. "There's a much more reasoned sense of the role of policing in a complex society, and I don't think anyone understands that more than Charles Ramsey."
Professor Ralph Taylor also acknowledged Ramsey's role as an innovator in Philadelphia Daily News.
"He is widely regarded as one of the best, if not the best, urban major-city police chiefs, and he has tried to make a lot of improvements," Taylor said. "This man knows what he's doing."
Temple's Criminal Justice Department has a long history of collaboration with the Philadelphia Police Department. Ratcliffe and his colleagues have developed several unique research partnerships, including smart policing initiatives, which have been credited with reducing violent crime in the city; groundbreaking research on foot patrols; the use of body-worn cameras; and more.
Related stories:
Criminal Justice students assist FBI, ATF with real-life intelligence analysis
Faculty Focus: Jerry Ratcliffe