Cherry and white pride further fuels Temple's momentum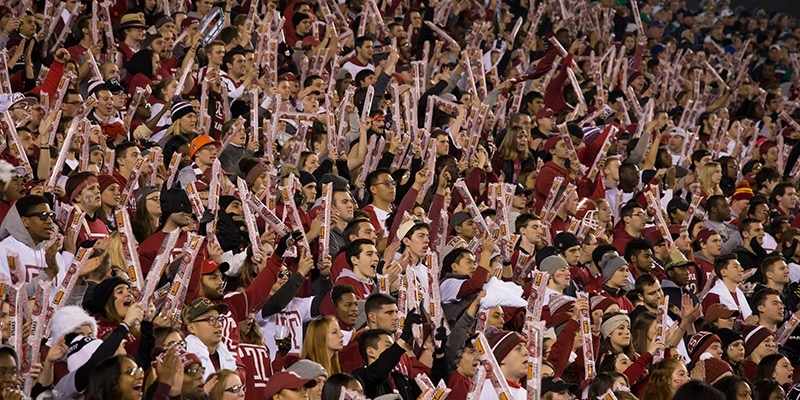 As ESPN descended on Philadelphia to film College GameDay, support for Temple swelled across campus, the city and the country. With the nation's eyes turned toward the football team, Temple students, alumni and faculty took the opportunity to prove that the university deserves every bit of the attention it is receiving.
The energy, excitement and pride that is fueling Temple's momentum was on full display for a national audience. Viewers across the country were treated to scenes of Philadelphia awash in cherry and white—at Independence Mall for the taping of College GameDay, on campus for a sunrise pep rally with ESPN's SportsCenter and at the sold-out Lincoln Financial Field. 
And despite the football team suffering a tough loss to a tough Notre Dame team (the Owls fell 24-20 to the ninth-ranked Fighting Irish), the team is still breaking records. Although the team's ranking dropped from No. 21 to No. 23, it's the first time in the program's history that the team has maintained three consecutive weeks ranked among the nation's Top 25. 
Related stories: