Temple University's entrepreneurship programs earn top 10 rankings nationally
The Princeton Review and 'Entrepreneur' magazine recognize Temple's entrepreneurial strength.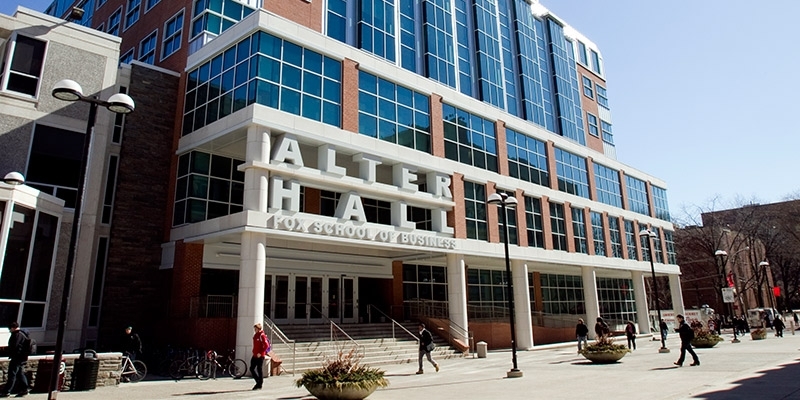 In the latest rankings published by The Princeton Review and Entrepreneur magazine, the undergraduate entrepreneurship program in Temple University's Fox School of Business ranks No. 8 in the country, climbing three spots from the 2015 rankings. Fox's graduate-level entrepreneurship program also made the top 10—its No. 10 ranking marked a six-spot improvement from last year.
"We are proud to have been ranked once again as one of the nation's premier institutions for teaching and practicing entrepreneurship."
-- M. Moshe Porat, dean of the Fox School of Business
Temple is one of five colleges and universities nationally and the only institution in the Greater Philadelphia region to earn top 10 spots at both the undergraduate and graduate levels. Temple University has appeared in each installment of the entrepreneurship rankings since 2006.
"We are proud to have been ranked once again as one of the nation's premier institutions for teaching and practicing entrepreneurship," said M. Moshe Porat, dean of the Fox School of Business. "By emphasizing innovation, promoting small-business development and preparing our students to think of themselves as entrepreneurs, we continue to drive innovation, economic growth and job creation in the Philadelphia region and beyond. We look forward to further enhancing our programs in order to strengthen universitywide entrepreneurship."
Added Temple President Neil D. Theobald: "These rankings show that the university is upholding its commitment to innovation and entrepreneurship. Across disciplines, and in all our schools and colleges, we prepare students to be real-world ready. We empower them to take charge of their futures and find success in fields that have not yet been invented."
–Christopher A. Vito