The Temple community comes out in force for the third annual Global Day of Service.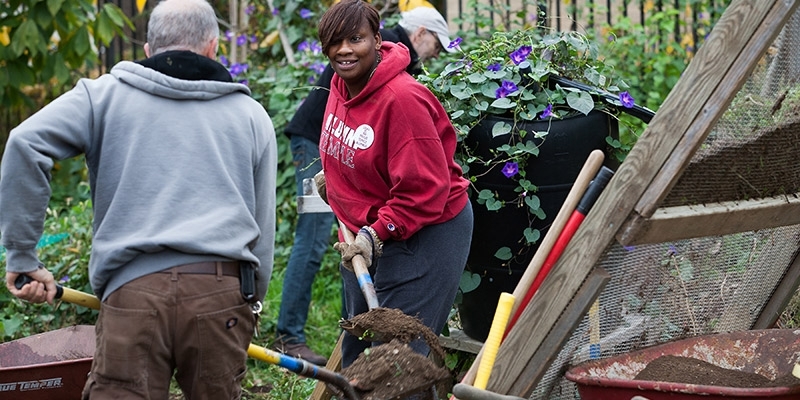 Christopher Kendig, TYL '99
From Tokyo to Tempe, Ariz., members of the Temple community came together in force for the Temple University Alumni Association's third annual Global Day of Service. On Saturday, Nov. 7, more than 450 Owls attended 33 events in three countries, 10 states and 17 cities in the name of volunteerism.
Temple students, alumni and friends donated blood to the Red Cross, planted trees in community gardens in New York, North Carolina and Massachusetts, worked with veterans at the Philadelphia Veterans Affairs Hospital, stocked food banks in Arizona and Georgia and served meals to those in need at the Giovanni Paolo II Soup Kitchen in Rome. 
The day is designed to unite Temple alumni and friends across the globe in community service. Now in its third year, the 2015 Global Day of Service far surpassed set goals for number of events and registered volunteers.
Related stories: