A Temple alumnus is the force behind Philadelphia's most creative ice cream company.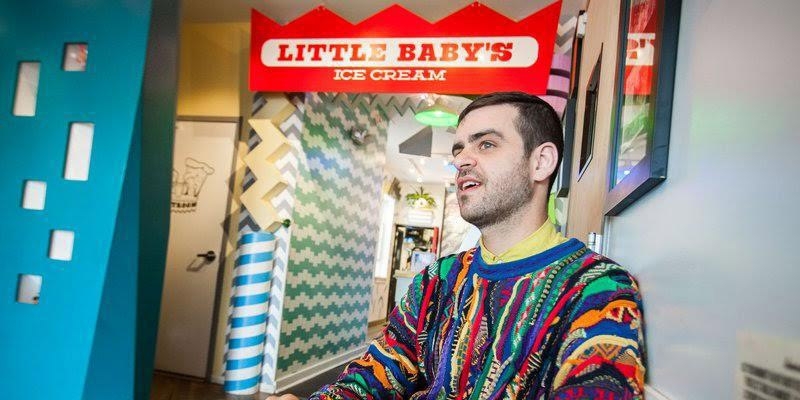 Traditional ice cream flavors such as chocolate chip and cookies and cream are a little too vanilla for Pete Angevine, CLA '08, founder of Little Baby's Ice Cream. Little Baby's menu is infused with locally sourced products, unique flavor combinations—Grape Grape-Nuts, Earl Grey Sriracha and Balsamic Banana are some of its year-round selections—and features several vegan options. Ice cream for everyone, indeed. 
Angevine, who earned a degree in geography and urban studies, started the company with two friends as a creative outlet. "We began with a single custom tricycle and a couple of unusual ice cream flavors, plus a whole lot of energy and enthusiasm," said Angevine. 
Their goal: To make the best and weirdest ice cream in the world, while contributing to the local community and economy. The company strives to operate responsibly by supporting local, sustainable agriculture and creating minimal waste. 
As the company has grown—there are now two brick-and-mortar locations in Philadelphia and a fleet of ice cream tricycles—Angevine has applied the knowledge he gained at Temple to ensure the company is not only successful, but a good community partner. 
He said, "In some ways, Little Baby's Ice Cream came out of an interest in working to fix some of the problems of our local and regional food systems, which I learned about in large part at Temple."