Messaging key to minority involvement in clinical trials, Temple researcher finds
Sarah Bauerle Bass surveyed 50 minority HIV-positive patients to understand participation barriers.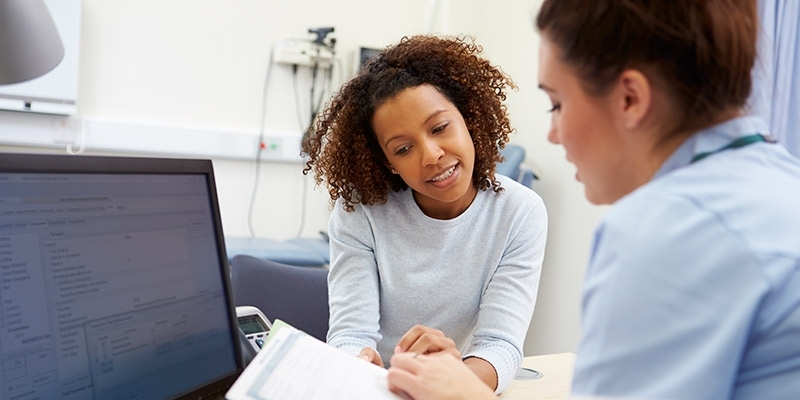 It's important to know one's audience—even for clinicians.
A study by Temple researcher Sarah Bauerle Bass, CPH '96, '01, recently published in the journal AIDS Care, found that more targeted messaging by gender could be key to more effectively enlisting wary minority patients to participate in clinical trials.
Bass, an associate professor in the College of Public Health, wanted to understand the stark imbalance surrounding HIV clinical trials: Though 68 percent of people affected by HIV are minorities, the majority—approximately 70 percent—of those participating in clinical trials for medication are caucasian.
After surveying dozens of minority HIV-positive patients through
Temple's Comprehensive HIV Program
and using a sophisticated "perceptual mapping" tool to gauge their attitudes, Bass found that perceptions about such trials and the barriers to participating in them varied by gender.
"Distrust and fear appear to prevent participation among men, while issues surrounding the safety and efficacy of the medication represent barriers for women," noted her study,
which was recently featured in The Philadelphia Inquirer
. Men appeared less likely to participate overall than women.
The revelations could be used to better shape the way such trials are explained to prospective participants, said Bass. "It does help us think about how to better frame clinical trials ... so [patients] are able to make informed decisions."
Participation can hold benefits to individuals and to the community at large, said Bass, and ensure that the public health world is "addressing their specific needs."
Areas with high-minority populations, including North Philadelphia, could benefit from increased clinical trial involvement by minorities for illnesses not limited to HIV, she said. 
Bass is currently studying African American cancer patients' participation in clinical trials.
Related stories: