Five things to know about the FAFSA
College isn't cheap, but Temple's committed to making your years here as affordable as possible. It starts with your FAFSA.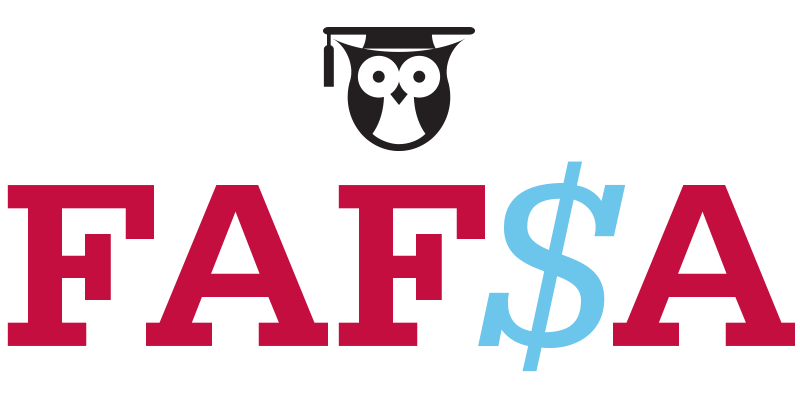 Temple's a university committed to accessibility and affordability—always has been, always will be. So in that spirit, we bring you
Owl About the Money
, a recurring series in which our experts offer quick, handy tips and tidbits to help make earning that degree something that challenges your mind, not your wallet.
Let's get started with five tips that will help you fill out your
FAFSA
 (Free Application for Federal Student Aid).
File early!
FAFSA applications for the 2017–2018 school year opened Oct. 1, 2016. Temple's Director of Student Financial Services Craig Fennell recommends filing as early as possible.

"Financial aid is a finite resource," he said. "You want to be first in line."

Don't delay if you haven't filed your taxes yet—you can use estimates from last year's tax return and update the form with more current information later. And experts agree it's worth applying regardless of predicted outcome; in fact, one 2009 analysis estimated that 2.3 million students who would have qualified for a federal Pell Grant didn't complete the form. "At least do it in the first year just to see what happens," advised Fennell. "It's not a requirement, but it can be in your best interest."



"Financial aid is a finite resource. You want to be first in line."

-- Craig Fennell, director of Student Financial Services

Avoid shortcuts.
Remember that the first letter in the FAFSA acronym stands for "free"—not, say, frightening. While it may seem overwhelming, the application doesn't cost anything, so be wary of paid services that purport to complete the form for you.

Be sure to have the necessary information at the ready when you sit down to fill out the FAFSA. Fennell said a two-hour window should be sufficient time for first-timers to carefully complete the application.
 
Remember your logins. You'll need 'em again.
The FAFSA requires both students and parents to create unique credentials, known as FSA IDs. Safely store your login information because you'll need it again: You must complete the FAFSA for every academic year, using the same unique FSA ID, to qualify for financial aid.
 
So you've filed—but that doesn't mean you're necessarily done.
After completing your FAFSA, you'll receive a summary in the form of a Student Aid Report (SAR) or what's called a SAR Acknowledgement. Fennell noted that carefully reviewing those documents is crucial, because they present an opportunity to correct any errors you may have made.

"The comments section will tell you what you have not done and what you've done well," noted Emilie Van Trieste, CLA '05, EDU '13, Temple's associate director for Student Financial Services. The university can't process a financial aid request with an incomplete FAFSA, she added.

Financial aid applicants may also be selected for a verification process. If you are, you'll need to take additional steps to verify personal information. Be vigilant in checking TUportal and your Temple email address regularly for any notifications that may require action.
 
Read the fine print.
If you're accepted to and decide to enroll at Temple, you'll need to accept your aid package online. But first, you should know exactly what you're signing up for. A good place to start is our financial aid fact sheet. We'll have more on the various forms of assistance in our subsequent posts.
For more information, Student Financial Services has a comprehensive list of tips for completing the FAFSA and Federal Student Aid offers a number of helpful videos on YouTube.

[Post updated 1/4/17]

Related stories: