Patrick Kraft named to 'Sports Business Journal's' Forty Under 40
The leader of Temple's athletics program is recognized as one of the nation's top young sports executives.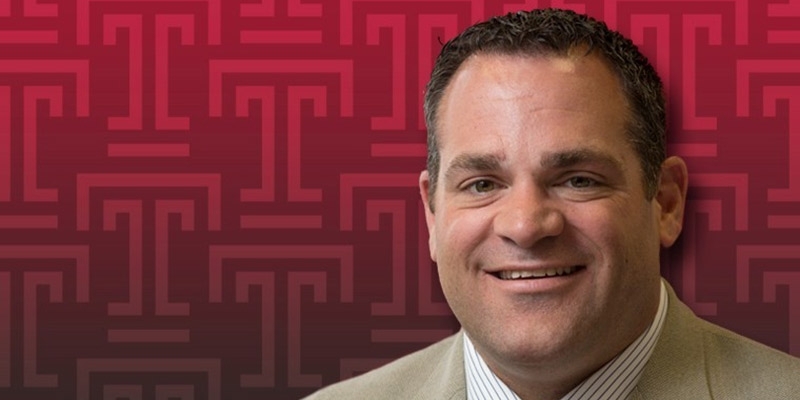 Temple University Athletics
Temple University Director of Athletics Patrick Kraft has been named to the Sports Business Journal's 2016 Forty Under 40 list.
Kraft, who is in his third year at Temple, has helped usher in a new era for the university's athletics, first as deputy director and now as director, a post to which he was appointed in May 2015.
"I am humbled and very appreciative of this tremendous honor," said Kraft. "Although I may be the recipient, it is truly a team effort here at Temple."
"Our student-athletes perform at the highest level, both on the field and in the classroom," said Temple University President Neil D. Theobald. "This reflects the outstanding coaches that Pat and his staff lead. I congratulate Pat on this well-deserved honor."
During his tenure, Kraft has made the voice and welfare of the student-athlete paramount. He has worked to provide a better quality experience for Temple's more than 500 student-athletes by overseeing enhancements to athletic training facilities and the student-athlete academic support center.
Kraft's holistic approach to student-athlete development has led to exceptional performances in the classroom highlighted by record-setting grade point averages, academic performance and graduation rates.
Engaging student-athletes in community service has been another area of focus for Kraft. Student-athlete community service projects have doubled from the 2014–2015 academic year with more than 31 projects completed for this academic year to date.
Read the full story.

Related stories:
Patrick M. Kraft appointed athletic director
Temple Athletics extends partnership with Under Armour apparel