Women's basketball scores 800th win
The program reaches the milestone with a win over conference rival Tulane.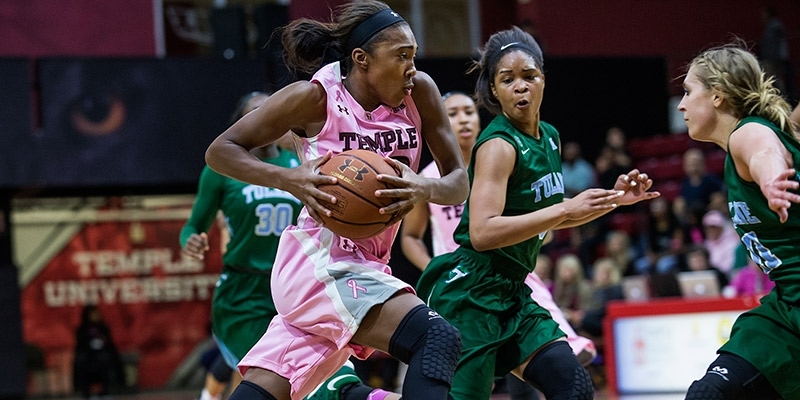 On Feb. 23, the Temple women's basketball team netted its 800th program win. The team defeated conference rival Tulane 72–67 to earn it.
The Owls donned pink uniforms for the game in honor of the Play4Kay breast cancer initiative, which supports The Kay Yow Cancer Fund. The fund has contributed $5.28 million in support of women's cancer research.
The team overcame an early 11-point deficit and were powered in the second half by a surge that propelled them to victory. Four players scored in double digits. Sophomore Alliya Butts led the team with 22 points; junior Feyonda Fitzgerald racked up 13 points and nine assists. Sophomore Khadijah Berger scored a season-high 12 points and senior Erica Covile rounded out the group with 12 points.
The team closed out the regular season with a win at home against UCF on Feb. 29. The Owls topped the Knights 78–64 and Covile scored her 1,000th point as a Temple player.
Since 1923, the Temple women's basketball program has recorded an all-time mark of 801–655 for a .550 winning percentage.