New campaign celebrates Temple community
The university's branding campaign evolves to tell the story of the countless contributions of Owls.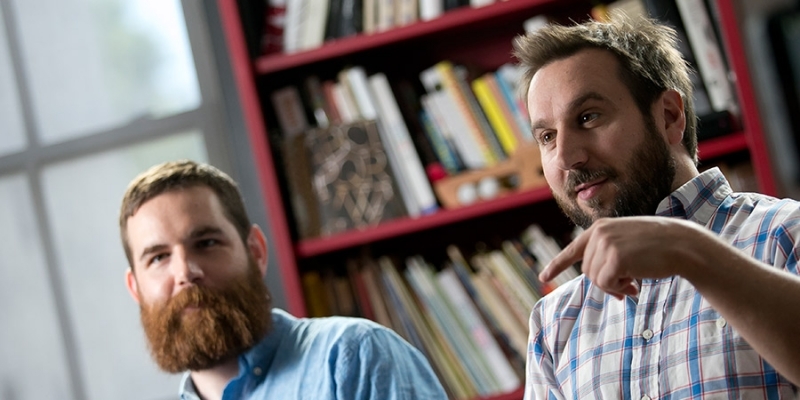 A powerful community is taking charge—and a new phase of Temple's brand campaign focuses on these innovators and trailblazers who, by no coincidence, are all Temple alumni.
Launched this month, the new approach is a natural extension of the university's brand campaign. Since Take Charge was introduced in fall 2014, Temple has experienced an unprecedented rise in national rankings and interest from prospective students.
That recognition has positioned Temple nationally as a top-tier institution that produces graduates who enter the real world ready to inspire and transform the status quo. With the value of a Temple degree at an all-time high, the time is right to expand Temple's story to include the significant contributions alumni make in their communities and around the globe.
"The campaign will make it clear that our alumni are at the heart of Temple's story," said Karen Clarke, vice president of strategic marketing and communications. "These change-makers are powered by the education they received at Temple University."
The campaign's new advertisements—which will appear on billboards, radio, TV and the web—feature a diverse group of Owls behind some of the world's most innovative ideas, intuitive ventures and meaningful solutions. Though they might not be household names, their effects are felt far and wide, from the chemist whose contributions to pharmaceutical research resulted in a life-saving HIV drug to the entrepreneur who created jewelry that aims to decrease violence against women.
"Alumni are at the heart of Temple's story."
-- Karen Clarke, vice president of strategic marketing and communications
"The campaign does an excellent job of showing all the different ways that Temple alumni have an impact on society in different fields," said Vice President of Alumni Relations Ken Lawrence Jr.,
CLA '95
. "It's important to celebrate our alumni to show prospective students what a Temple education can do for them."
The campaign also features stories of alumni who embody the intrepid spirit that thrives at Temple. Each profile highlights how their Temple experiences ignited their passions and how they cannot imagine their own worlds without their alma mater. Additionally, on social media and in display advertising, numbers that underscore the university's worldwide impact will be shared.
"We have a great deal to be proud of, and our community should be equipped with stories of incredible Owls making a difference," said Clarke. "There are many innovations that touch lives and influence people that exist because of Temple, and many have no idea Owls are behind such achievements. It's time to change that."
Related stories: 
Changing lives through groundbreaking research
Alumna empowers women to live without fear
Temple rises in national university rankings
Temple shatters record for freshman applications