Women's basketball selected for WNIT Tournament
The Owls will face Drexel in the first round of play on Friday, March 18.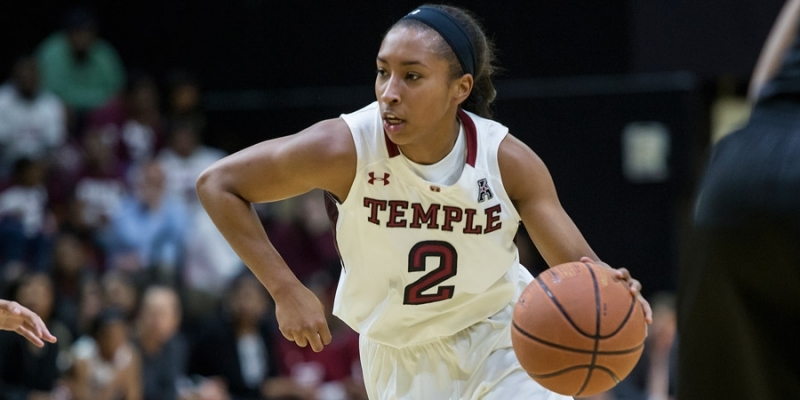 Fresh off a season that included its 800th program win, the women's basketball team has earned a spot in the Women's National Invitation Tournament (WNIT) for the second year in a row.
The Owls—who finished 20–11 overall in the regular season and No. 3 in the American Athletic Conference with a 13–5 record—will play Drexel in Philadelphia on Friday at 7 p.m. Drexel finished its season with a 19–13 overall record.
This year marks the sixth time the Owls have appeared in the WNIT. Last year, the team made its way to the Final Four but lost in overtime to West Virginia.
Earlier this month, Temple won its first American Athletic Conference tournament game, defeating Tulsa 78–52 in the quarterfinals, but suffered a loss in the semifinals against the University of South Florida.
The men's basketball team will also play Friday. Competing in the first round of the NCAA Men's Basketball Tournament, the Owls, seeded 10th in the South Region, will square off against seventh-seeded Iowa in Brooklyn, New York, at approximately 3 p.m.
Related stories:
Women's basketball scores 800th win 
Men's basketball to compete in NCAA Tournament
Fran Dunphy named American Athletic Conference Coach of the Year