Temple nominates JoAnne Epps for university provost
Law school dean, longtime faculty member nominated top academic officer; Mandel named interim replacement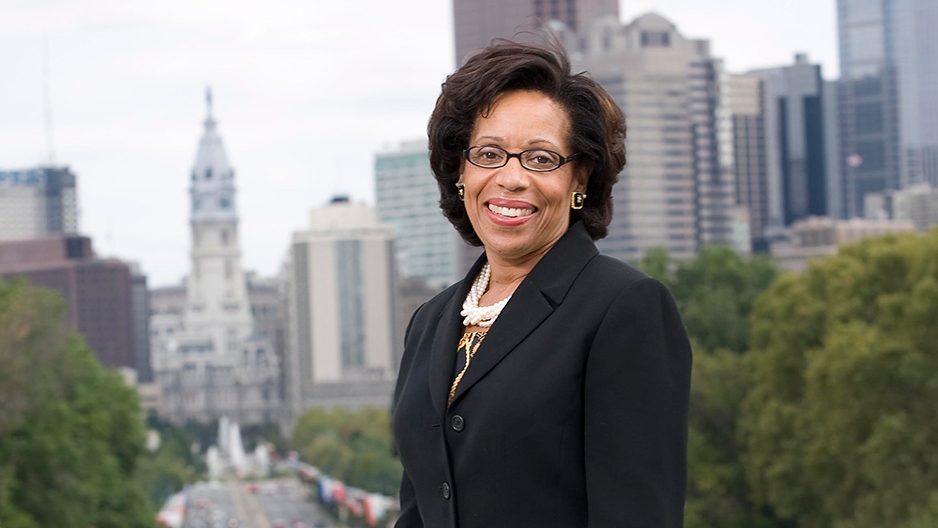 Temple University President Neil D. Theobald has nominated JoAnne A. Epps as Temple's new executive vice president and provost. A member of the Temple faculty for more than 30 years and dean of Temple University Beasley School of Law since 2008, Epps is widely regarded as one of the nation's most influential leaders in legal education. Her appointment is subject to approval by Temple's Board of Trustees.
As the university's chief academic officer, Epps would bring her innovative, student-focused approach to oversee a portfolio that includes Faculty Affairs, Student Affairs, Enrollment Management and Computer Services.
"JoAnne's impeccable record in teaching, student success, diversity and social justice, coupled with her longstanding commitment to Temple and the City of Philadelphia, makes her ideally suited for this important leadership role," said President Theobald.
Under Theobald's leadership, Temple's stature among public urban research universities is rising with an uncompromising commitment to accessibility, affordability and excellence—all at once. Theobald's innovative programs to encourage graduation in four years, Fly in 4, along with the Temple Option, which allows applicants to be evaluated for admission without submitting standardized test scores, have created surges in enrollment, graduation rates and student success.
"JoAnne is a proven innovator, collaborator, and cultivator of robust partnerships in North Philadelphia and worldwide," Theobald said. "She has earned national honors as an advocate for diversity and social justice. Her qualifications would impress anyone, but it is her character that truly sets JoAnne apart."
An influential leader
Regarded as one of the nation's most influential legal educators, Epps joined Temple's faculty in 1985 and rose to associate dean of academic affairs at Temple Law in 1989. She was appointed a full professor in 1994 and law school dean in 2008.
"I would be honored to serve as provost and committed to elevating the university even higher."
-- JoAnne A. Epps
Under Epps, the law school surged in national rankings,
moving into the U.S. News & World Report Top 50
, expanded its experiential offerings and significantly enhanced its business and transactional law curriculum while retaining its status as a national leader in trial advocacy. Epps championed the creation of the
Stephen and Sandra Sheller Center for Social Justice
, a hub for social justice inquiry and advocacy, and launched the Temple Law Center for Compliance and Ethics, which prepares professionals and students for success in the fast-growing corporate compliance industry. Just this month, Temple announced that Trustee Leonard Barrack,
FOX '65, LAW '68
, and his wife Lynne,
EDU '68
, donated $5 million to the President's Strategic Fund. The cash gift will enable the university to create the Barrack Scholars in Law, a
five-year scholarship initiative under development at Temple Law School
.
Epps recently received the Spirit of Excellence award from the American Bar Association Commission on Racial and Ethnic Diversity in the Profession. Epps is consistently recognized by National Jurist as one of the 25 most influential people in legal education. She also teaches a litigation basics course to first-year students each fall (she intends to teach it again in 2016).
Epps has served the City of Philadelphia in a variety of capacities, including as a member of Philadelphia's Board of Ethics, which enforces the city's election and public integrity laws; and as a monitor of the settlement of Bailey v. City of Philadelphia, a case that challenged the city's "stop-and-frisk" policies.
Before joining the Temple Law faculty, Epps was assistant U.S. attorney for the Eastern District of Pennsylvania and deputy city attorney for Los Angeles. She earned her juris doctor from Yale Law School and her bachelor's degree from Trinity College.
A native of Cheltenham, Pennsylvania, and daughter of a Temple employee, Epps' first job at age 16 was as a cashier at the university bookstore.
"I greatly appreciate this nomination as provost, which offers the opportunity to continue Temple's remarkable momentum while also staying true to its historic mission," Epps said. "I would be honored to serve as provost and committed to elevating the university even higher."
Interim dean appointed 
President Theobald also announced the appointment of Gregory N. Mandel as interim dean of Temple University Beasley School of Law.
Mandel, the Peter J. Liacouras Professor of Law and associate dean of research, has been a respected member of the faculty since 2007, when he came to Temple Law School after serving as a professor and associate dean of research and scholarship at Albany Law School. An expert in intellectual property and the interface among technology, science and the law, Mandel has authored some of the most influential and frequently cited intellectual property and patent law articles of recent years.
"Greg is a highly regarded scholar, teacher and a key member of the leadership team at Temple Law School," Theobald said. "As such, he brings a special depth of knowledge, experience and continuity to his new role as interim dean."
A search will be conducted for a permanent replacement.