Temple artists design donkeys
Five Temple alumni designed and painted 10 of the DNC's Donkeys Around Town.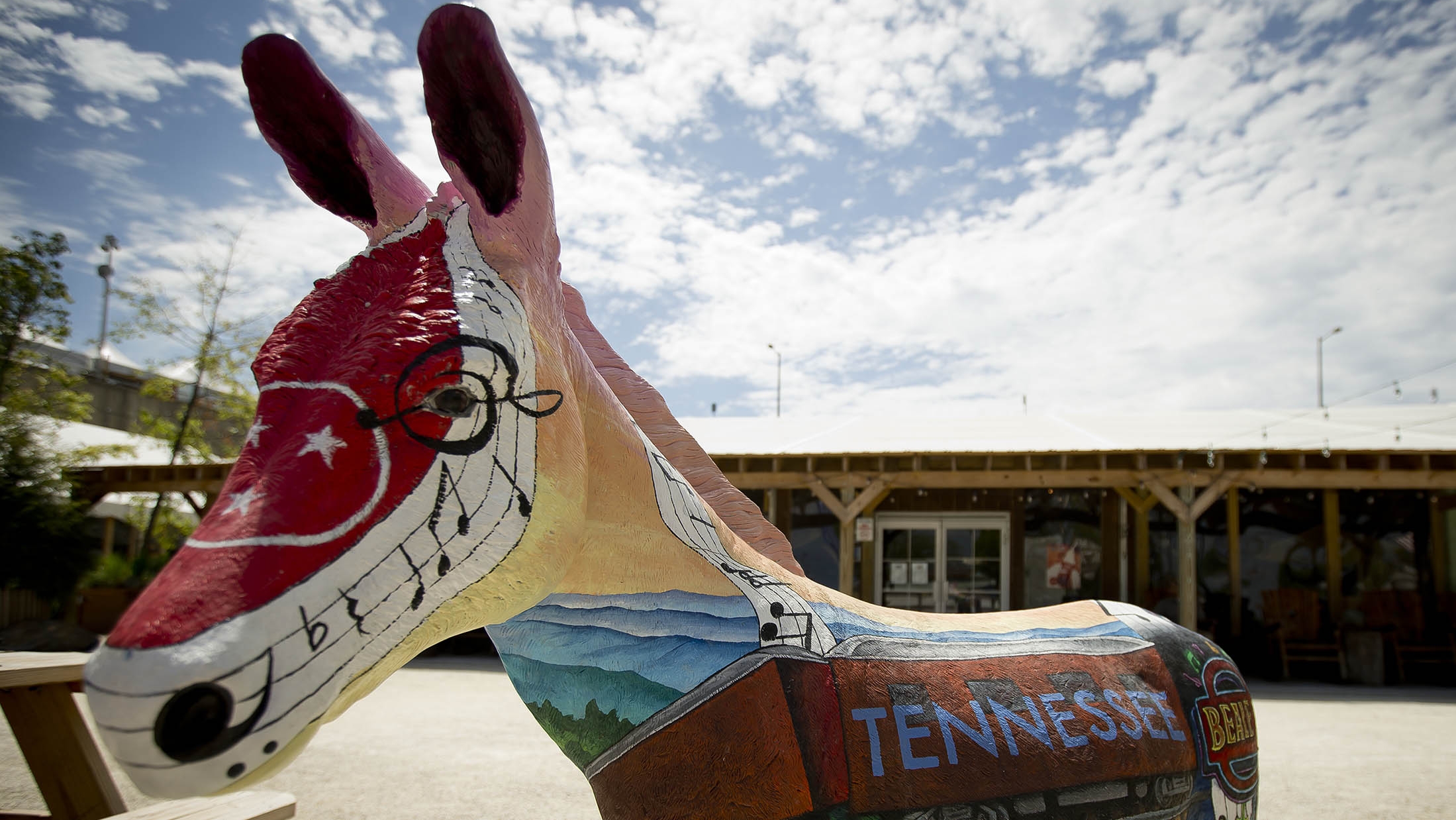 As delegates descend on Philadelphia for the 2016 Democratic National Convention, they'll be greeted by a drove of colorful donkeys decorating the city. Donkeys Around Town, an art installation conceived by the Democratic National Convention Host Committee and executed with support from ArtJawn, features 57 fiberglass donkeys, each painted by a local artist to represent a participating convention delegation. Ten of the donkeys, which will be on display through September 9, were designed and painted by Temple alumni.
Each artistic Owl—Brad Carney, TYL '02; Brian Cesario, TYL '78; Colleen McCubbin Stepanic, TYL '03; Ellen Tiberino, EDU '05; and Joy Waldinger, TYL '15—applied to be one of the 30 artists selected for the installation. They were each assigned two states or territories and worked with those delegations to develop design concepts for their donkeys. The delegates gave artists a list of six elements that represent the state or territory, and the artist chose between three and six to be reflected on the donkey.