Rad Dish Co-op is honored as a champion of the local food movement.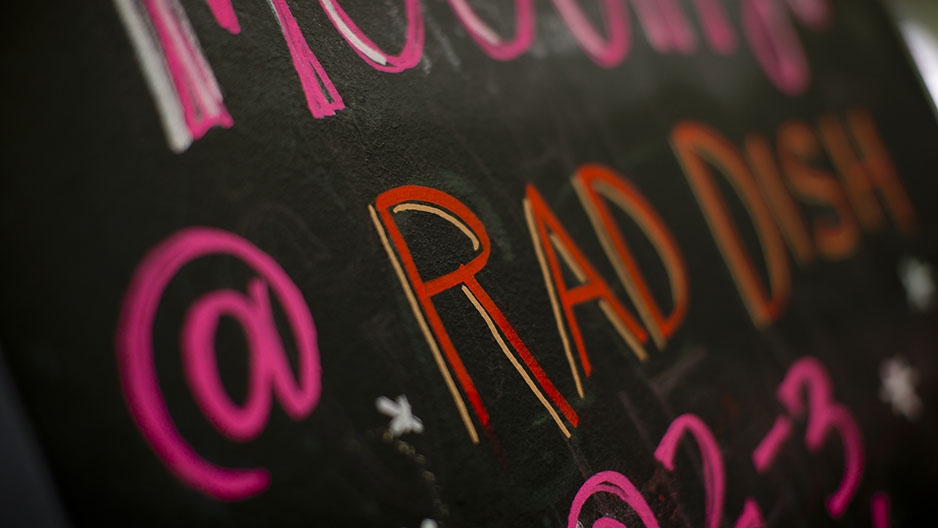 It might look like that student hauling buckets of compost up Broad Street is just taking out the trash. Look closer and you'll see that she's hauling pre-consumer waste from Rad Dish Co-op café, Temple's student-run cooperative café, to Temple Community Garden.

As the winner of the 2016 SustainPHL Award's Locavore Champion award, the café—what was once just an ambitious idea a small group of students had—is another reflection on campus of Temple's momentum.

With a sourcing policy that follows three major requirements—fair trade, local and organic—Rad Dish Co-op was honored by SustainPHL as an organization that is a champion of the local food movement that's dedicated to connecting local and organic foods to the community.

Rad Dish Co-op opened in February 2015 and is located in Ritter Annex.