Hairspray: behind the scenes
Go backstage and follow along as Temple Theaters brings a production of Hairspray to life.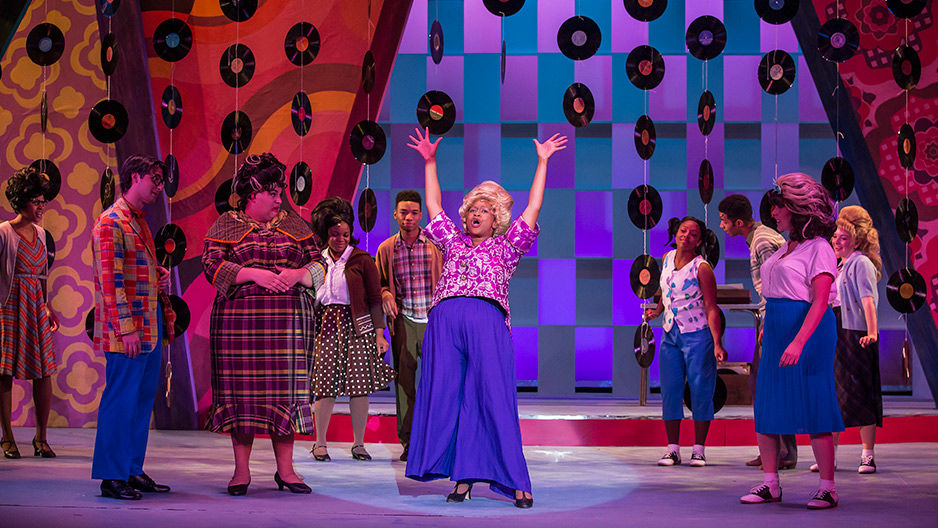 Temple Theaters travels back to 1960s Baltimore for its production of Hairspray. The lead character in the production, spunky Tracy Turnblad, has big hair, a big heart and even bigger dreams—to dance on The Corny Collins Show. When she gets her chance, she uses her newfound fame to integrate the show.
Bringing the production to life meant designing vibrant costumes and sets, selecting the perfect wigs and perfecting the dance moves that dazzle on the stage. See it for yourself. Take a sneak peek at the backstage preparations and final dress rehearsal. Then purchase your ticket to see the production at Tomlinson Theater through Oct. 23.
Check out the behind-the-scenes photo gallery.