Get amped up for a full weekend of Temple sports, starting on Friday night.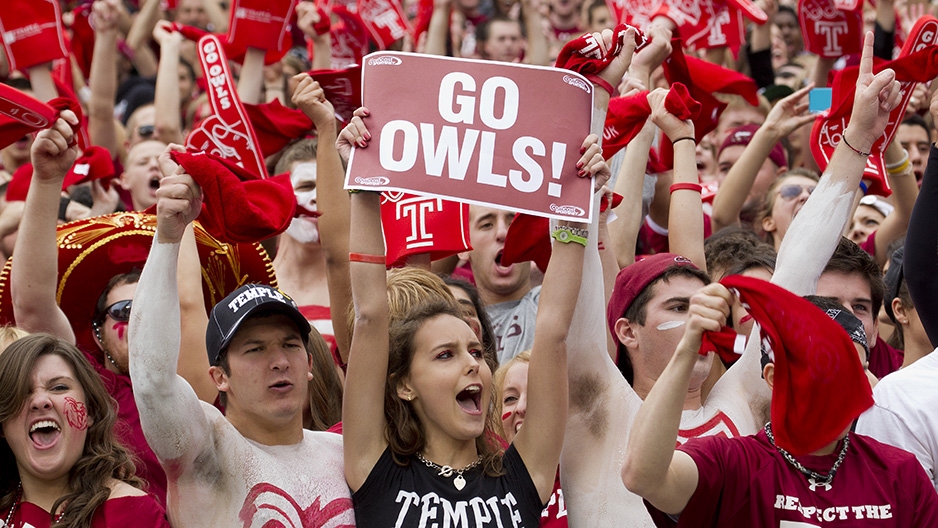 Temple football televised nationally on ESPN ✔. Two home soccer games ✔. Temple lacrosse hosting the 10th annual Philly 5 Tournament ✔. Cherry on ✔.

Talk about an epic weekend for Temple sports.

After two weeks on the road, the Owls are finally back at the nest, where they will face USF at Lincoln Financial Field on Friday, Oct. 21 at 7 p.m. The game will broadcast on ESPN and 97.5 The Fanatic, Temple football's flagship radio station. 

If the Owls defeat USF tomorrow Temple will claim the first place position within the East Division of the American Athletic Conference.

Read more about last week's stunning victory over UCF and this week's highly anticipated game.

Rest up after the big game because Temple Sports Complex is hosting soccer on Saturday, Oct. 22. The women's team takes on UConn at 1 p.m. The team will be celebrating their senior players at the team's last game of the regular season. Later that evening, the men's soccer team goes head to head with Tulsa at 7 p.m.

The momentum continues as Temple hosts the 10th annual Philly 5 Tournament on Sunday, Oct. 23. The tournament features the top lacrosse talent in the area. Schools participating with Temple are Drexel, La Salle, Saint Joseph's and Villanova.

Every team will face each other in a series of games running from 8 a.m. to 4:35 p.m. If you haven't had the opportunity to experience the Temple Sports Complex yet, this is a great time to take a tour of the new facility while enjoying some spirited competition.

Tours will be offered from 2:30-3:30 p.m. and there will be a reception for lacrosse parents and alumni at 4:30 p.m. 

Get more information and the full tournament schedule.