Former Eagles Coach Dick Vermeil and public service champion Estelle Richman to receive honorary degrees
The two will attend Temple's 130th Commencement, and Vermeil will address 2017 graduates.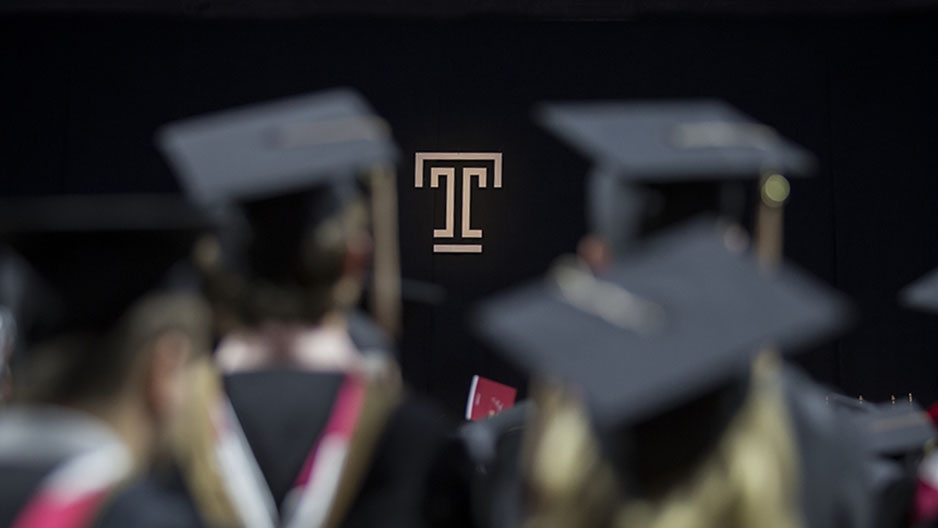 The legendary former Philadelphia Eagles Coach Dick Vermeil will address the Class of 2017 at the university's 130th Commencement ceremony next month.
The respected coach, known for leading the Eagles to their first Super Bowl appearance in 1981, will also receive an honorary degree alongside Estelle Richman, a longtime public service champion and former secretary of the Pennsylvania Department of Public Welfare, at the May 11 celebration.
A tradition since 1890, Temple bestows honorary degrees upon leaders from many backgrounds and fields whose achievements exemplify the university's ideals and mission. The university has awarded nearly 900 honorary degrees throughout its history.
"We are beyond thrilled to honor Dick and Estelle at our momentous Commencement ceremony," President Richard M. Englert said. "Through their many contributions to our society, they have truly embodied leadership, excellence and service—qualities that Temple holds dear."
"Their presence on such an important day in Temple history will underscore to our impressive graduates some of the many ways that they too can, and will, influence our world for the better," Englert said.
For the first time, Temple will also grant university honorary degrees at school and college ceremonies, separate from the university-wide commencement.

Rear Adm. Scott Giberson, PHR '93, who—as U.S. assistant surgeon general—played a central role in the U.S. Public Health Service Commissioned Corps' response to the Ebola epidemic in West Africa, will receive a doctor of humane letters at the School of Pharmacy ceremony. At the College of Science and Technology event, C.N.R. Rao, a world-renowned chemist and 2015 Temple visiting presidential scholar, will receive a doctor of sciences.
Dick Vermeil, doctor of humane letters
Vermeil spent seven seasons with the Eagles and later coached the St. Louis Rams and the Kansas City Chiefs, bringing to 15 the total number of seasons he served as an NFL head coach. He also launched a successful broadcasting career as an NFL and college football analyst for CBS and ABC.
Vermeil has also supported many charity events and programs, including working on an annual game that raised money for a day care center in Kansas City and partnering with the Chester County Council, Boy Scouts of America, to host a yearly golf tournament named after the coach.
Estelle Richman, doctor of laws
In her three decades of public service, Richman held a number of positions, including senior adviser to the United States secretary of Housing and Urban Development. She also worked as managing director for the City of Philadelphia and as the city's commissioner of public health.
Richman serves on the board of directors for the Preservation of Affordable Housing, a nonprofit organization that creates and preserves affordable homes to support economic security for all people. With expertise in behavioral health and children's services, she has been recognized for her advocacy work by groups such as the National Alliance on Mental Illness and the American Medical Association.
Binh Nguyen, bachelor of arts in strategic communication
Addressing graduates on behalf of the class will be Binh Nguyen, a strategic communication major in the Klein College of Media and Communication. Nguyen is a former vice president for external affairs for Temple Student Government and currently an on-camera personality for MyNEWPhilly.com and intern at the Tierney communications agency.
Visit temple.edu/commencement for up-to-date information and a live stream of Temple's 130th Commencement ceremony exercises.